YachtVape Eclipse RTA by Mike Vapes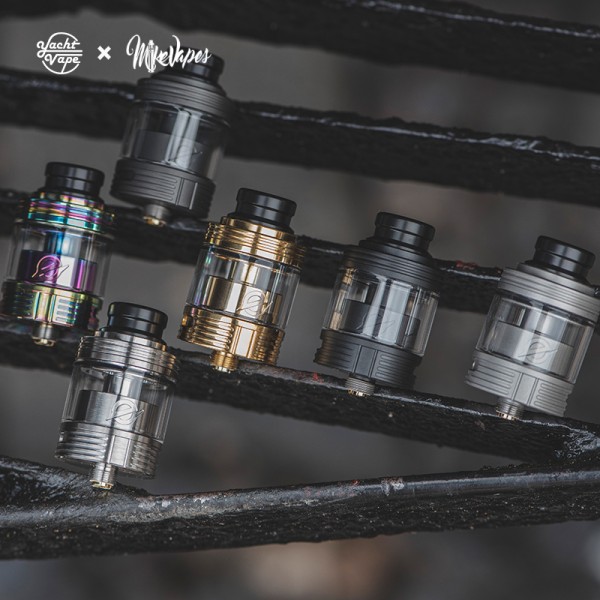 YachtVape Eclipse RTA by Mike Vapes
F I V E S T A R F L A V O R B A N G E R .
The Eclipse single coil RTA is a collaboration between Mike Vapes and YachtVape. Designed to be a small, stealthy RTA, it creates great flavor featuring a recurve style build deck with smooth honeycomb airflow. With a 24mm diameter, the e-liquid capacity is 3.5mL with the bubble glass and 2mL with the straight glass.
Specifications:
Material: Stainless Steel
Airflow Type: Honeycomb
Drip Tip: 810
Pin: gold plated 510
Fill Style: Top Fill
4 SLOTS POSTLESS DECK FOR EASY BUILDING - The Eclipse RTA is perfect for both counterclockwise and clockwise coils, without coil adjustment, prevents coil out of shape and spit back. The hidden horizonal hexagon socket screws are super easy to clean.
SUPER DEEP HONEYCOMB INTAKE STUCTURE - The honeycomb airflow intake structure is designed to be really deep to provide you with superior flavor.
FAST JUICE FEEDING - Short wicking tunnel provides fast juice feeding and good flavor, preventing dry hits.
Box Contents:
1 x Eclipse RTA
1 x Pre-Built 0.3Ω Coil
1 x Cotton

1 x Bubble Glass 3.5mL
1 x Coil Lead Guide
1 x 510 Drip Tip Adapter
1 x Extra 810 Drip Tip
1 x Accessory Bag
1 x User Manual