XVAPE Roffu Vaporizer (Lite Kit)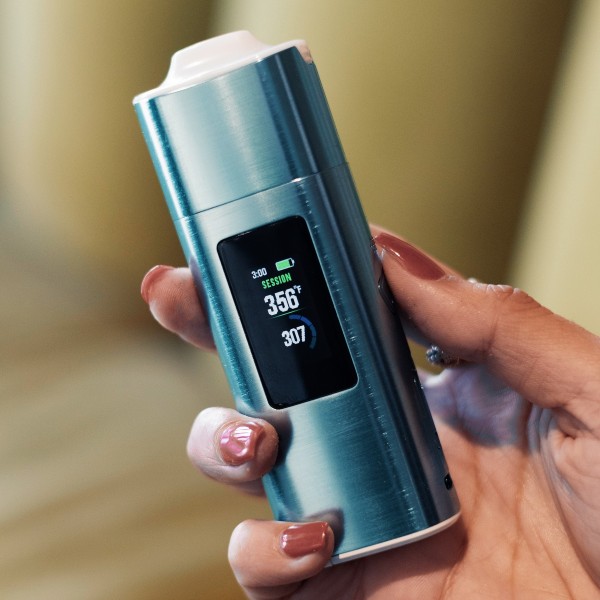 XVAPE Roffu Vaporizer (Lite Kit)
THIS IS THE LITE VERSION KIT
S M A R T C O N V E C T I O N V A P O R I Z E R - F O R D R Y H E R B O N L Y
The XLUX Roffu from XVAPE is purpose driven and meticulously designed to deliver on the most critical aspects for an out-of-this-world, dry herb vaping experience. High performance power backed by precision engineering seamlessly join together to produce absolute pure flavor. The flavor provided by the Roffu Smart Convection Vaporizer is a gourmet delight that must be experienced to be believed. The cutting-edge convection heating technology provides a nearly instant heat-up time which provides a potent and pure vapor from your botanicals. The XLUX Series Roffu promises to be the most sought after convection vaporizer on the market.
Specifications & Features:
Revolutionary Convection Technology
Smart No Waste Efficiency
Zirconia Jewelry-Grade Cooling Spiral
Durable & Sleek Body
Magnetic Ceramic Top for Easy Access
Lightning Fast Heat Up Time
Dual Usage Modes (Session & On Demand)
Replaceable 18650 Battery (Included) with USB-C Charger
Large Colorful 0.96 inch Illumi-Display
Intelligent Haptic Feedback

REVOLUTIONARY CONVECTION HEATING - No single vaporizer feature is more important than its heating technology. Inefficient heating techniques, or improper exposure of dry herb to heat source, will always offer a poor vaping experience. With the Roffu, we have done all the work so you don't have to, pushing beyond a normal session into a fantastic experience. The revolutionary dispersal of thermal heat makes nice evenly cooked bowls consistent and easy to obtain. Pure flavor is paramount and the Roffu brings the premier form of flavor chasing to the next level, bringing out every hidden flavorful undertone to your palette.
RECHARGEABLE / REMOVEABLE BATTERY - The Roffu is powered by a removable and rechargeable (2600mAh) single 18650 battery, included with the kit. You can either choose to remove it and charge it with any compatible battery charger, or charge it with the battery inserted via the USB-C charging port and included USB cable.
Box Contents:
1 x XLUX Roffu Vaporizer
1 x Glass Chamber
2 x O-Rings
1 x Replacement Screen
1 x Cleaning Wipes
1 x USB-C Cable
1 x User Manual