VooPoo Rimfire RTA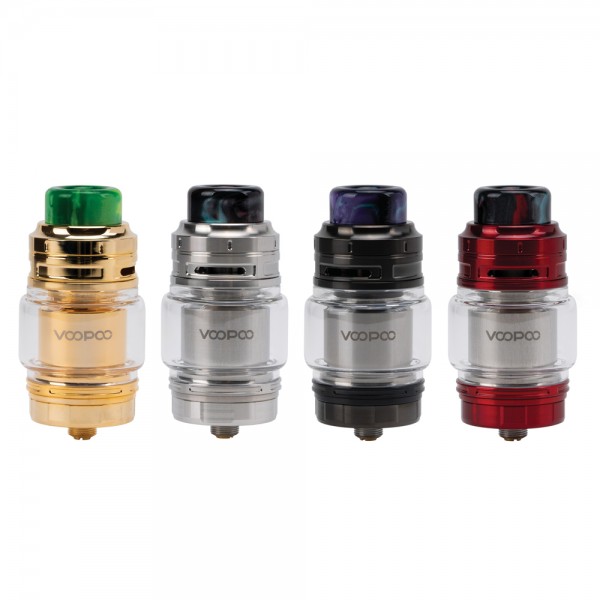 VooPoo Rimfire RTA
I N F I N I T E A M M O U N L O C K E D .
This brand new RTA from VooPoo is a sturdy tank with a user-friendly and highly-detachable structure. The Rimfire has everything from premium leak-proof and adjustable air-insulation deck, easy-to-build single/dual coils, to mis-operation-free left hand thread.
Main Features:
Trendy & Functional Design
Duplex Leak-Proof
Dual Tight Airflow
Single & Double Coils Supported
TRENDY & FUNCTIONAL DESIGN - Left head thread is designed ONLY for the chamber, to prevent the mis-operation in assembling/disassembling in one direction. Compared to threading cap, clip-on top cap is much easier.
DUPLEX LEAK-PROOF - top airflow, adjustable e-liquid separation: after vaping, you can simply 'shut down the gate' to separate the liquid from both cotton and fresh air.
Specifications:
Capacity: 5mL
Dimensions: 30mm x 46.3mm
Resistance: DIY
Thread: 510
Airflow Adjustable: Top
Fill Liquid: Top
Material: Stainless Steel
Weight: 84g
DUAL TIGHT AIRFLOW - Center (air down): air goes directly from top to coils; Side (air up): air travels through two side cavities before getting up into the build deck.

SUPPORTS BOTH SINGLE AND DUAL COILS - Full-size build deck is easy to build with all kinds of colors.
Building Procedure:
Open up the screws.
Cut the coil lead, make sure the coil lead has 1cm length then install the coil vertically, tightening the screws.
Adjust you coil right into the airflow hole and fire up the coil, making it heat at the same time.
Wick the cotton, cut the cotton tail, making it only 1cm in length.
Drip some juice and screw in the whole atomizer then you're set to vape.
Box Includes:
1 x Rimfire 5mL RTA
1 x Glass Tube
13 x Sealing Rings
4 x Slotted Screws
2 x Coils
1 x Organic Cotton
1 x Muli-function screwdriver
1 x User Manual