VFUN Disposable 5% (1000 Puffs)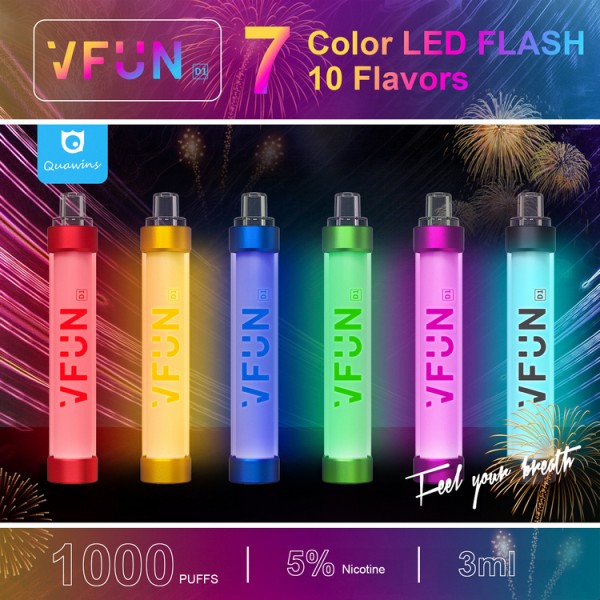 VFUN Disposable 5% (1000 Puffs)
1 0 0 0 P U F F C O U N T - - - S H I N Y 6 - C O L O R L E D L I G H T .
Display Package - 10
Master Case - 400
The VFUN Disposable Device from Quawins produces delicious, exotic flavors with really smooth taste and a solid throat hit. The most visually aesthetic feature of this device is the soft 6-color changing LED lights that flash and change for 10 seconds upon every hit. The soft, food-grade rubber mouthpiece provides amazing airflow.
Specifications:
Puff Count: 1000

Battery Capacity: 550mAh
E-Liquid Capacity: 3mL
Nicotine Strength: 5%
Available in 11 Flavors:
Banana Ice
Banana Pineapple
Blueberry Lychee

Candy Floss
Carmel Tobacco
Custard Tobacco
Grape Ice
Peach Ice
Strawberry Kiwi
Strawberry Mango
Watermelon Ice