Vaporesso XTRA Pod Kit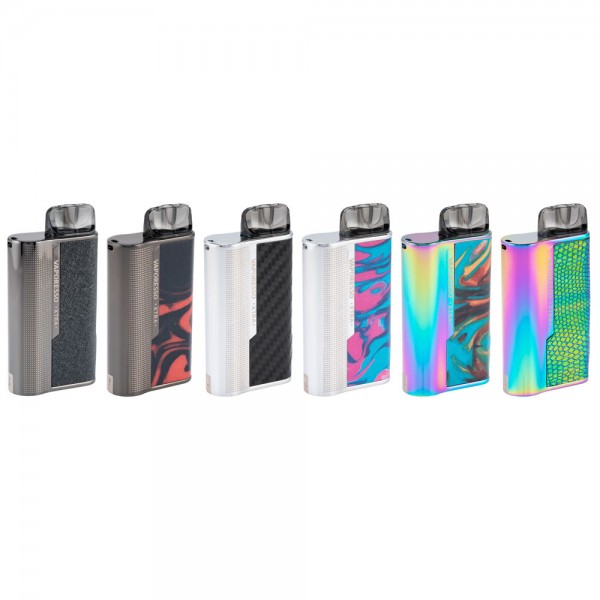 Vaporesso XTRA Pod Kit
G E T M O R E W I T H L E S S .
A huge leap forward in vaping has been achieved by giving you XTRA. With the upgraded cotton material adopted in the coils, the XTRA releases true flavors from your juice. The ergonomic design fused with exquisite texture feels perfect, right at your fingertips. XTRA may be small, but it still packs a 900mAh battery for your daily vaping needs. Get extra with this compact yet powerful device.
Upgraded Cotton Material
In-Built 900mAh Battery
Compact Design
Comfortable Grip & Anti-skid Texture
UPGRADED COTTON MATERIAL --- WITH POWER COMES GREAT FLAVOR - Suitable for e-juice with high VG concentration. The newly developed cotton inside the 0.8Ω mesh coil performs outstandingly in enhancing flavor. Also, the optional 1.2Ω coil for MTL brings the nicotine satisfaction.
Specifications:
Dimensions: 73.9mm x 16.7mm x 38.2mm
Display: Single 3-Color LED Indicator
Battery: internal 900mAh
Charging Current: DC 5V/1A
Pod Capacity: 2mL
Resistance: UNIpod 1.2Ω; Meshed UNIpod 0.8Ω
Ouput Wattage: UNIpod: 11W; Meshed UNIpod: 16W
IN-BUILT 900MAH BATTERY --- ENOUGH IS NOT AN OPTION FOR XTRA - Don't settle, XTRA gives you EXTRA. An in-built 900mAh battery lets you vape all day long.
COMFORTABLE GRIP & ANTI-SKID TEXTURE --- DESIGNED FOR YOUR FINGERTIPS - Shaped perfectly for the curve of your fingers. The curved camber design of XTRA is precisely what your fingers want.
Kit Contents:
1 x XTRA Battery
1 x Meshed UNIpod (0.8Ω pre-installed)
1 x UNIpod (1.2Ω)
1 x USB Cable
1 x User Manual
1 x Warranty Card
1 x Reminder Card