Vaporesso SKRR-S Tank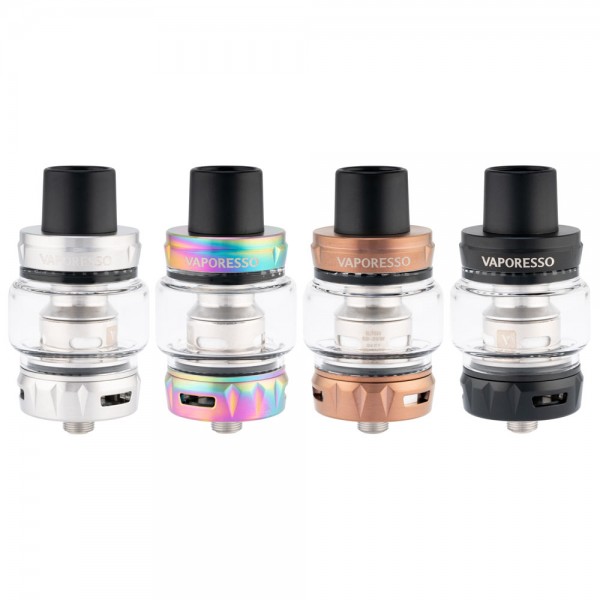 Vaporesso SKRR-S Tank
S U P E R C H A R G E Y O U R C L O U D S .
The SKRR-S - the most buildable sub-ohm tank by Vaporesso! The Quad-flow air distribution system provides exquisite flavor and warmth by keeping cold drafts out, creating a perfect balance between taste and cloud chasing. Also with this new breakthrough technology it eliminates spit back! We've also redesigned the base of the tank to prevent leakage. Supercharge your clouds!
Specifications:
Dimensions: 55.9mm x 30mm
Tank Capacity: 8mL
LEAK-PROOF - Best Leak Protection
Spend less time cleaning and more time vaping! Combining the use of airflow and an internal reservoir, we have minimized leaking, which prevents messy clean-up and maximizes efficiency of your e-juice.
NO SPIT-BACK - Bullet-Shaped
The QF Coil's bullet-shaped inner structure controls airflow to prevent liquid from coming up through the drip tip.
Innovative QF Coils:
QF Meshed - Insanely Rich Flavor!
The meshed design creates intimate contact with the organic cotton wick for rapid and even heating.
QF Strip - The Longest-Lasting!
Strip design provides rapid, even heating and are the longest-lasting.
FLAX FIBER - What is Flax?
High liquid absorption rate allows increased flavor production. It is the strongest natural fiber, therefore increasing the lifespan of the coil.
TOP FILLING - From the Top!
Simply twist off the mouthpiece and fill in the e-juice.
Box Contents:
1 x SKRR-S 8mL Tank
1 x QF Strip 0.15Ω Coil (pre-installed)
1 x QF Meshed 0.2Ω Coil
1 x Replacement Glass 5mL Tube
1 x Silicone Case (black)
4 x O-Rings
1 x User Guide
1 x Warranty Card