Vaporesso BARR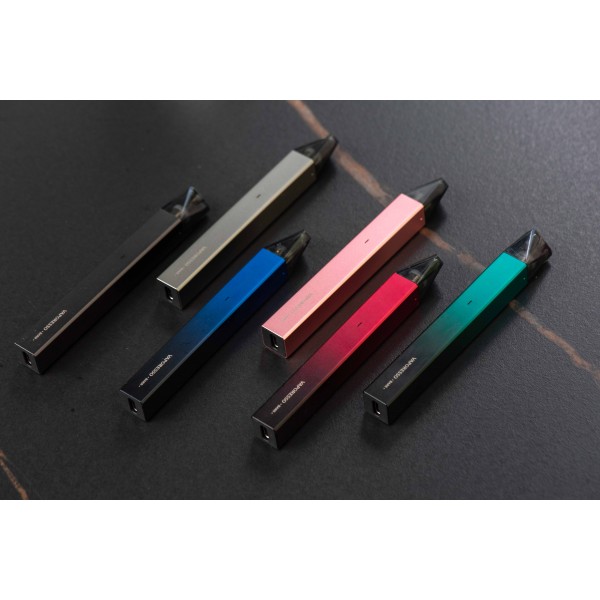 Vaporesso BARR
S T Y L E F O R E V E R Y M O O D .
Vaporesso introduces BARR to satisfy you in styles, and it's a portable one. Having the modern design and well-developed mesh pod in its slim body, it surprises you with the outlook and taste, with the entry-level vaping experience required only to master it. Also, the innovative airflow system allows you to adjust the amount of vapor in a simple, secure, and mess-free way.
With the Vaporesso BARR, making your daily vaping more than the satisfaction of taste, but a smart way to express your stylish status.
Stylish Design
4 Airflow Options
Type-C Charging
STYLISH DESIGN --- AN EYE-CATCHING ONE - Having color options, metal texture coating, portable size, and all other imaginable elements to bring up a stylish vape, the BARR it is.
4 AIRFLOW OPTIONS --- ROTATE TO TASTE BETTER - Define your personal vape style with a perfect airflow by rotating the pod surface. Meanwhile, adopting the mesh coil with a 13W maximum output, the BARR gives you the most ideal flavor that fits your preference nicely.
Specifications:
Dimensions: 110mm x 13mm x 13mm
Battery Capacity: 350mAh
Battery Output Power: 13W
Adjustable Airflow: Yes
Charging Current: Type-C, 5V/0.5A
Cartridge Capacity: 1.2mL
Cartridge Resistance: 1.2Ω Mesh Pod
TYPE-C --- EASY CHARGING - Bringing Type-C port makes recharging much easier on an MTL device. Minimalism is brought into every detail of the BARR.
Kit Contents:
1 x BARR Device
2 x BARR (1.2Ω) Pods (1.2mL)
1 x Type-C USB Cable
1 x User Manual
1 x Warranty Card
1 x Reminder Card