VapMod QD40 Fish Puff Disposable 5%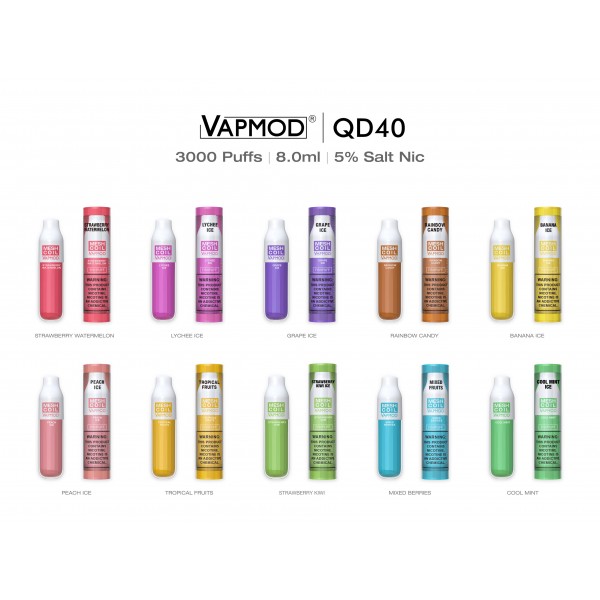 VapMod QD40 Fish Puff Disposable 5%

3 0 0 0 P U F F S .
Display Box Count - 10
Master Case Count - 240
The VapMod QD40 is a long lasting disposable vape, equipped with a mesh coil for great flavor. It has 8ml of pre-filled e-liquid, powered by an integrated battery allowing it to last up to an average of 3000 puffs. This 'fishpuff' style disposable features a cylindrical design and uses a draw-activation firing mechanism for quick and easy vaping. The QD40 has many delicious flavors to choose from and try out.
Nicotine Strength: 5% (50mg)
Battery: 1350mAh
Capacity: 8mL
Estimated Puff Count: 3000 puffs
SOLD INDIVIDUALLY.