Vapetasia Salt - Killer Kustard Blueberry 30mL *****LIMITED TIME BOGO SPECIAL*****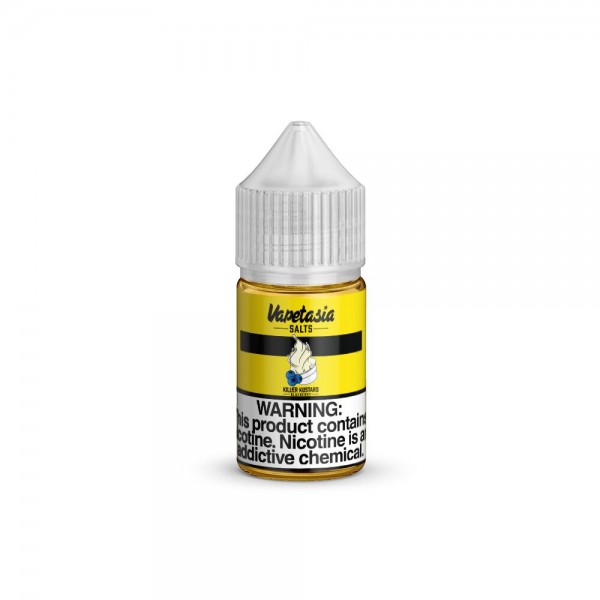 Vapetasia Salt - Killer Kustard Blueberry 30mL *****LIMITED TIME BOGO SPECIAL*****

Available in 24mg & 48mg nicotine strengths.


This flavor is a nicotine salt infused e-Liquid formulated for POD SYSTEMS and other LOW POWER devices.
DO NOT USE with RDA's or sub-ohm tanks and devices.
*****BUY ONE GET ONE FREE*****
Order one sku of killer kustard blueberry and get another of the same sku free.
Free bottles will NOT show on invoices, only purchased bottles will show.
NO MIX AND MATCH!!!!