Vandy Vape Requiem BF Kit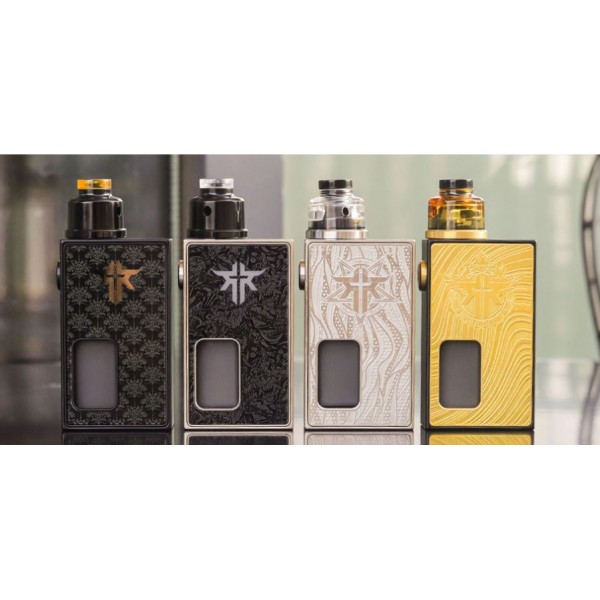 Vandy Vape Requiem BF Kit
C R E A T E D B Y E L M O N O V A P E A D O R .
The Requiem BF Kit from Vandy Vape is a full mechanical BF kit that is exquisite, small, solid, AND durable. With a 6mL squonk bottle, the Requiem BF supplies 3 different refilling methods for the BF bottles, bringing more convenience and zero condensation. The Requiem BF is constructed with a silver contact and different alloys for maximum conductivity. Powered by a single external 18650 battery, it has a faster output and a full power pass-through. The Requiem BF also has a safety switch to lock the fire button function to prevent accidental firings.
Mod Specifications:
Dimensions: 72.5mm x 24mm x 42mm
Battery: Single 18650 (not included)
Capacity: 6mL
RDA Atomizer Specifications:
Length: 21.5mm
Diameter: 24mm
Capacity: 1mL
Kit Includes...
1 x Requiem BF Kit
1 x Air Hood
2 x Fused Clapton 0.26Ω Coils
2 x Squonk Bottles
1 x PC Drip Tip
1 x Beauty Ring
5 x Battery Wraps
1 x Spare Parts Bag
1 x Refilling Card
1 x Instructional Manual