Vandy Vape Kylin M AIO Kit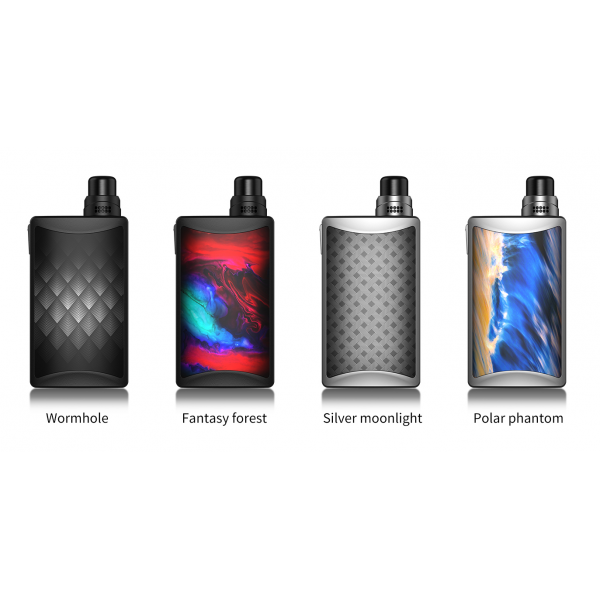 Vandy Vape Kylin M AIO Kit
The Kylin M AIO Device from Vandy Vape is a true rebuildable AIO pod system.
Specifications:
Dimensions: 100.8mm x 46.5mm x 24.5mm
Operating Voltage: 3.2-4.2V
Output Voltage: 0.5-5.5V
Power Range: 5-70W
Charging Current: 1500mA
Operating Mode: VW / VV / TCSS
Maximum Output Current Protection: <30A
Designed for both DIY and pre-built coils with a max capacity of 5mL for a rebuildable atomizer or 2.5mL for pre-built coils.
Pre-Built Pod - Single Meshed Coil
Resistance: 0.3Ω
Best Adapted Power: 35W-45W
RBA Pod - Real Rebuildable AIO
Brings richer flavors
Rebuildable heads only
PCBA Water-proof out of box.
The device is powered by a single, removable 18650 battery (not included) with an output power of 5-70W.
Kit Includes:
1 x Kylin M AIO Device
1 x Kylin M AIO DIY Pod 5mL
1 x Kylin M AIO Pod 2.5mL
1 x Kylin M AIO 0.3Ω Coil

1 x A1 M 0.2Ω Coil
1 x SS316L M 0.15Ω (TC) Coil
1 x Dual M 0.15Ω Coil
1 x Ni80 M 0.15Ω Coil
1 x Triple Fused Clapton 0.23Ω Coil
1 x M Wire Rod
1 x Lead Guide
2 x Cotton Laces
1 x Accessory Bag
5 x Steel Wires
1 x Wire-heating Tool
1 x USB QC Type-C Cable
1 x Instruction Manual