Uwell Aeglos Tank Pod Kit + 6 Coils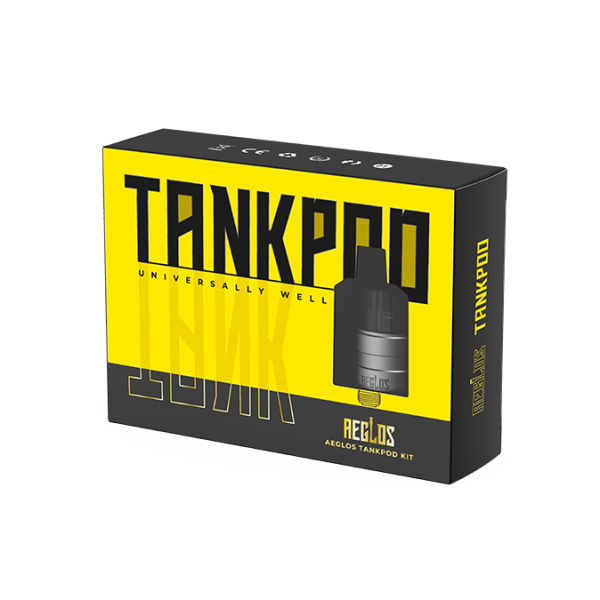 Uwell Aeglos Tank Pod Kit + 6 Coils
U N I V E R S A L L Y W E L L .
Enjoy Uwell's patented authentic flavor at a low cost with the Aeglos TankPod Kit. Designed to be a pod mod-like atomizer product, with the Aeglos TankPod Kit, you can enjoy a wide range of flavor selections from mouth-to-lung and direct-to-lung vaping. Each kit consists of an Aeglos H2 Empty Cartridge, a 510 adapter base, and a total of six included coils! Literally a trifecta in a box.
Specifications:
Material: PCTG, Stainless Steel
Size: φ26.5mm x 47.5mm
E-Liquid Capacity: 4.5mL
Fill Style: Bottom
Net Weight: 32g
PROGRESSIVE AIRFLOW ADJUSTMENT - Rotate to adjust airflow, enjoy the whole vaping journey. Smoothing adjustment starts with the Aeglos TankPod.
PORTABLE AND ANTI-FRAGILE - Portable and lightweight, the Aeglos TankPod is ideal for any box mod and will not break as easily as a glass atomizer.
510 BASE FITS MOST MODS - Simple in form, yet compatible with most box mods on the market.
Box Contents:
1 x Aeglos H2 Empty Cartridge
1 x 510 Adapter Base

2 x Aeglos H2 Coils (1 x UN2 Meshed-H 0.18Ω (DTL) / 1 x UN2 Meshed-H 1.2Ω (RDL+MTL))
2 x Aeglos P1 Coils (1 x UN2 Meshed-H 0.2Ω (DTL) / 1 x UN2 Meshed-H 0.6Ω (RDL+MTL))
2 x Aeglos Coils (1 x UN2 Meshed-H 0.23Ω (DTL) / 1 x 0.8Ω (MTL))
1 x User Manual