TERPOMETER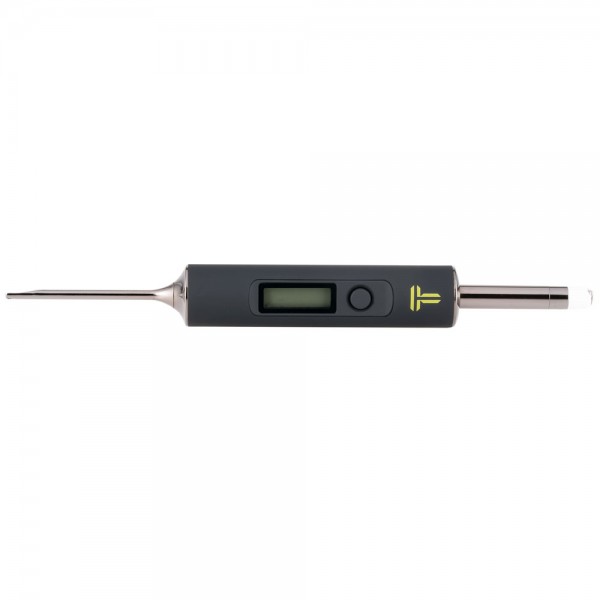 THE TERPOMETER
D E S I G N E D B Y Z P A C E L A B O R A T O R I E S .
As the world's first thermometer specifically calibrated for quartz, ceramic, or titanium surfaces, the TERPOMETER is the original temperature indicating dab tool that ensures the perfect dab every single time. The TERPOMETER truly provides the most precise technique to enjoy extracts as it captures the temperature of a heated surface upon contact. The screen will illuminate green, suggesting the ideal time to apply extracts for optimal effects and flavor. Problem solved.
WHY TERPOMETER?
> Terpometer created the world's first 710 tool with a built-in thermometer. The only way to get consistent temperature readings on quartz, titanium, or ceramic. Dial in any set-up with east! Timers, infrared temp guns, and chazzed bangers are now a thing of the past!
TECHNOLOGY
> The Terpometer utilizes a patented RGB light indication system. The screen will illuminate green at the perfect temperature to enjoy extracts. Our contact sensor captures heat transfer through a phenomenon known as conduction.
Box Contents:
1 x TERPOMETER
1 x USB Charger
1 x Instruction Manual