Tesla Invader 4X KIT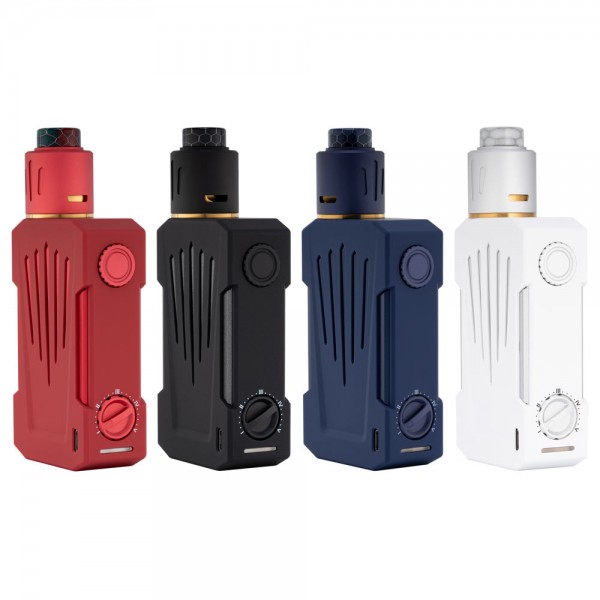 Tesla Invader 4X KIT

S H A R P B L A D E .
The design of the Invader 4X from Tesla comes from market feedback of the original Invader III and IV. In order to design a perfect product, the Invader 4X made a lot of optimization changes from the original versions. Enjoy the Invader series's classic, violent output. The pressure regulating ring is larger, which is convenient for voltage regulation and cannot be operated by mistake. Breaking the tradition and having a novel appearance, its surface pattern is like 5 sharp claws, giving off a wolf like vibe. To create a better experience for the user, the raw material of the Invader 4X is the lightest material on the market, making it extremely durable and easy to carry.
Mod Specifications:
Dimensions: 88mm x 52mm x 26mm
Material: PC + ABS
Cell Type: 2 x High-Drain 18650 cells
(discharge current should be above 40A)
Weight: 75.5g
Maximum Output Wattage: 280W
Voltage Adjust: I-V Level
Output Voltage Range: 3-8V
Maximum Output Current: 53A
Resistance Range: 0.08Ω-3.0Ω
Input Voltage Range: 6.4V-8.4V
USB: 5V/1.5A
LED Light Indicator: Blue-Green-Red
The Invader 4X RDA is a single coil RDA with 25mm diameter, featuring an easy coil building deck, an adjustable bottom airflow system and resin wide bore drip tip, which will bring you an easy yet amazing vaping experience.

RDA Specifications:
Dimensions: 34mm x 25mm
Weight: 24g
Easy to Build
Adjustable Airflow System
Airflow Holes on the Aluminum Alloy Tube
Post Holes: 1.5mm x 3.0mm
Resin Wide Bore Drip Tip
Box Contents:
1 x Invader 4X Mod
1 x Invader 4X RDA
2 x Wires
3 x Silicone Rings
1 x Wrench
4 x Screws
1 x Organic Cotton
1 x Data Cable A
2 x User Manual
1 x Kit Package