Suorin Air Hybrid Pod Kit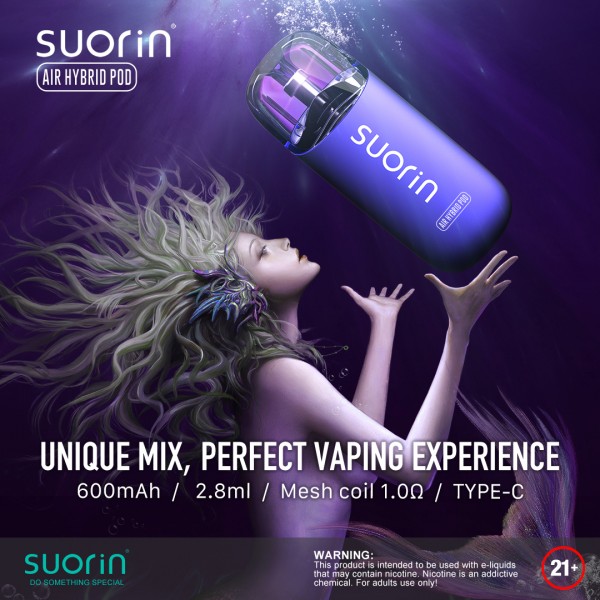 Suorin Air Hybrid Pod Kit
A U N I Q U E M I X F O R A P E R F E C T V A P I N G E X P E R I E N C E .
The Air Hybrid Pod Kit from Suorin is powered by a built-in 600mAh battery that can be fully charged within 60 minutes, with Type-C fast charging.
Environmentally friendly and cost effective, the Air Hybrid Pod is equivalent to 3 standard 10ml disposables.
It comes with a 2.8mL cartridge that can be re-filled up to 8 times with different flavors and is equipped with a 1.0Ω mesh coil that creates better flavor and larger clouds.
Easy to use with side filling. Say goodbye to oil leakage and vape in style anywhere, anytime.
The innovative coil structure with a soft and layered taste creates a delightful vape experience that reduces long-term immersion of vape oils and keeps the purity of different flavors without deterioration.
Sold individually.
Charging Cable is not included.