StoneSmiths' Piccolo Kit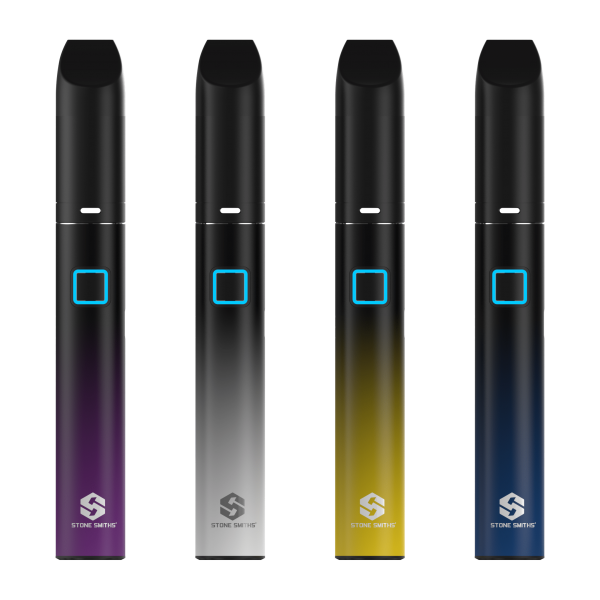 StoneSmiths' Piccolo Kit
C O N C E N T R A T E V A P E P E N .
Quality just got affordable! Piccolo from StoneSmiths' is a stylish concentrate pen-style vaporizer, focused on making vaping a complete sensory experience. Dive into the best sky of clouds and flavor that your shatter, wax, dab, and other concentrates can create.
Key Features:
Easy-to-use chamber
Heating ceramic platform
Intuitive mouthpiece
Signature StoneSmiths' Magnetic Cap
Three heating temperature settings
1000mAh battery
Battery indicator
INTUITIVE MOUTHPIECE - The wedge-shaped mouthpiece is designed to intuitively be placed against the vaper's lower lip, triggering a natural column of air inside the chamber. Piccolo's unique magnetic cap enhances the user experience while preventing the mess of sticky threaded caps.
HEATING CERAMIC PLATFORM - The easy-to-use chamber is designed to produce high density vapor and almost completely eliminates the cleaning process.
HEATING FEATURES - Powered by a 1000mAh battery, Piccolo offers three heating temperature settings and a battery indicator to alert you when to get your charger.
Box Contents:
1 x Piccolo Concentrate Vape Pen
1 x Double-Headed Pokey Tool
1 x USB Charging Cable
1 x User Manual