Stache SKRUIT Cartridge Battery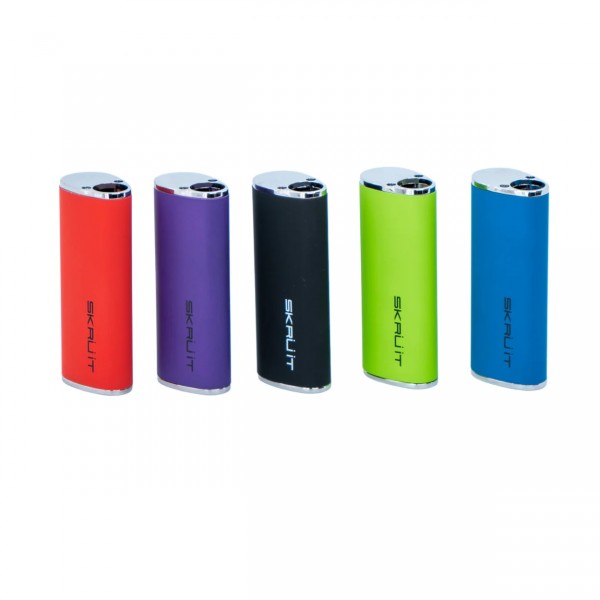 Stache SKRUIT Cartridge Battery
CARTRIDGE NOT INCLUDED
Discrete, powerful, and unique, the Skruit from Stache Products is the best 510 battery you can find on the market. With two 510 adapter ports, any 510 cartridge will fit on/in this device. Press the button 5 times to activate your device, 3 times to switch between the 3 temperature settings, 2 times to preheat from the lowest voltage to the highest voltage setting, and 1 time manually control your hits. With this upgraded PCB board and USB-C charging, this battery is great for safe low Ohm vaping. Grab your cartridge and just Skruit!
Upgraded PCB board (safe low Ohm vaping)
Bigger Insert Hole to allow all tanks to be concealed
Additional secondary 510 thread located at bottom of the Skruit to ensure 100% of tanks can be used with this unit
USB-C charging port
Preheat option - Click the button 2x (slowly inhale while the coil preheats at the lowest voltage to help heat the oils on cold days)
3 Voltage Settings - Click the button 3x to cycle through the different voltage settings (Low - 2.4V(blue) / Medium 3.2V(green) / High 4.2V(red)
Sold individually.