Sigelei VCIGO Moon Box 200w MOD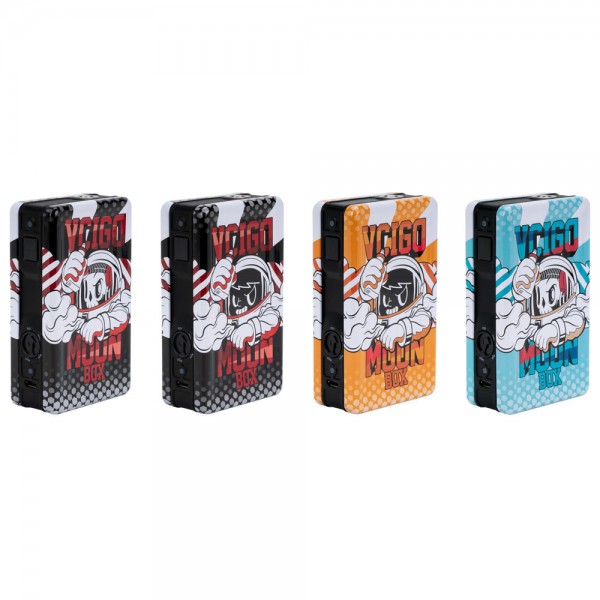 Sigelei VCIGO Moon Box 200w MOD
S I M P L E D E V I C E , S I M P L E O P E R A T I O N .
Featuring with a light weight but powerful wattage to reach 200W, the VCIGO Moon Box from Sigelei, although an older product, is still vastly popular in the market today. The tinplate and plastic construction designed for the comfort and portability in hand. The colorful artwork design combined with high quality work gives you delight and admiration. No display screen is on the device but with a simple battery LED indicator light. Simple device, simple operation.

Specifications:
Size: 94mm x 55.5mm x 27.5mm
Material: Tinplate + PC + ABS (fireproof material)

Wattage range: 50W +/- 10% ~ 200W +/-10%

Voltage input: 6.2~8.4V

Voltage output: 2.0~7.5V

Max output current: 40A

Powered by 2 x 18650 batteries

Working modes: POWER

Resistance range: 0.1~2.5 ohm

Support USB charging: DC 5V / 3A
POWER MODE ADJUSTMENT - This device is equipped with a knob, by changing the position of the knob to adjust the wattage from 50W to 200W.
Box Contents:
1 x VCIGO Moon Box Mod
1 x USB Cable
1 x User Manual