Salt-Stig Disposable 3pk Pod Device by VapeMons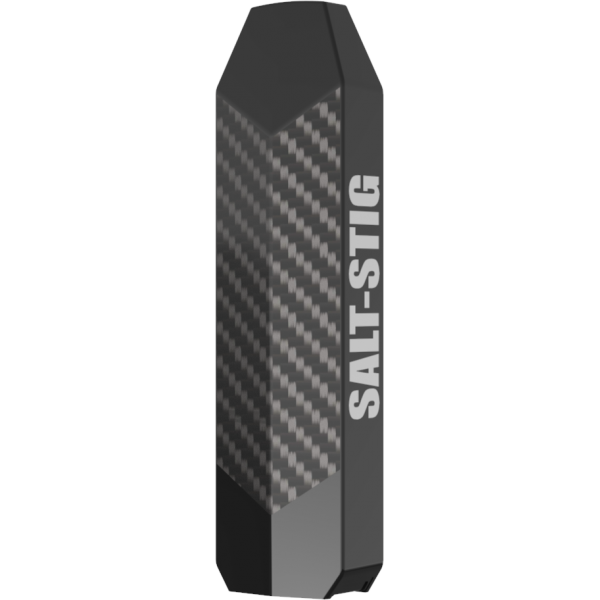 Salt-Stig Disposable 3pk Pod Device by VapeMons
Salt-Stig is pre-filled with 50mg/ml e-liquid salt nic which has 1.2mL e-liquid, equivalent to 20 cigarettes. VapeMons Salt-Stig produces massive and dense clouds, providing you with a satisfying throat hit. These tiny, light-weight pod kits feature draw activation. It's already fully charged for instant vaping. These Disposable Pod Devices require no maintenance, charging or refilling, and is the simplest vaping device you can find!
Features:
Disposable pod device requires no maintenance, charging or refilling

E-liquid: 1.2mL SaltNic E-liquid per Pod Stick

Strength: 5% (50mg) Nicotine by Volume

Puffs: Roughly 290 puffs/20 cigarettes

9 Amazing Flavors to Choose From

Instant incredible flavor with on draw activation. No buttons or complicated settings
Sold in packs of 3 only.