Rincoe Manto Mini RDA 90W Kit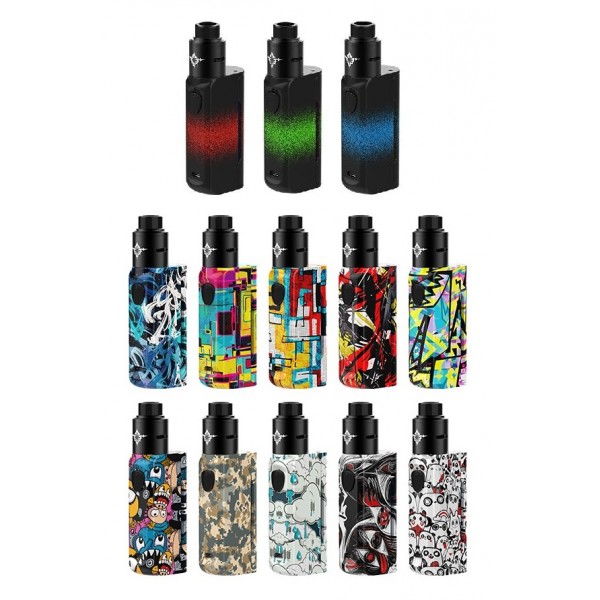 Rincoe Manto Mini RDA 90W Kit
S E L F - R E G U L A T I N G .
Introducing the Manto Mini Kit from Rincoe, a super small and easy to use RDA combination device. The Manto Mini is a full-battery output mod which is powerful enough to meet various demands, without any delay. Made from PC, which is known to be a more stable and shock-proof material, the additional Water Transfer Painting Design makes the device both classic and comfortable.
The kit features the Metis RDA which has a simple deck, making it easy to build and wick, as well as bring you dense flavor. Additionally, the Metis RDA comes installed with a wide bore 810 drip tip to provide you with massive clouds. The small size and strong power of this kit will definitely provide you with an amazing vaping experience.
Specifications:
Size: 25mm x 41mm x 80mm
Output Wattage: Self-Regulating 1-90W
Resistance Range: 0.08-5.0 Ohms (0.5 ohm recommended)
Battery: Single 18650 cell (sold separately)
MULTIPLE PROTECTIONS: Short-Circuit, 10 Second Cut-Off, Low Voltage, Over-Charging, Over-Heating, and Reverse Battery Protection.
Kit Includes:
1 x Manto Mini Mod
1 x Metis RDA
1 x USB Cable
1 x Warranty Card
1 x Certificate Card
2 x User Manuals
Extra Accessories