Rincoe CETO SE Pod Kit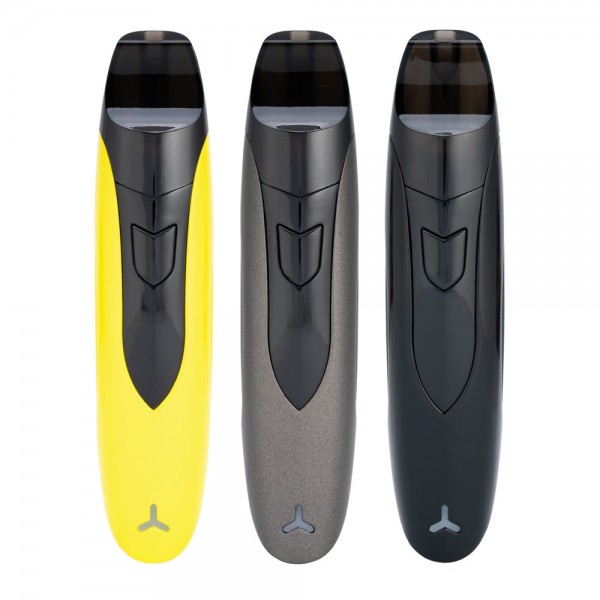 Rincoe CETO SE Pod Kit
The CETO SE all-in-one kit by Rincoe is an ultra compact and portable vaping system. PCB with Nano coating which prevents leaking problems effectively. Built-in 650mAh battery, super tiny size, all of these make it one of the best on-the-go devices.
Specifications:
Size: 20mm x 24.2mm x 108.5mm
Pod Capacity: 2mL
Output: 3.4V
Charging Specification: 5V/0.5A
Battery Capacity: 650mAh
CETO SE IS TINY IS SIZE WITH LONG BATTERY LIFE - You can enjoy longer vaping time and less charging time with the 650mAh battery capacity.
EXTERNAL BUTTON - In order to satisfy all aspects of needs and safety, CETO SE keep the physical button to turn on/off the device.
LIGHT NOTIFICATIONS - CETO SE with the LED light to show battery life while using and charging, making everything clear and efficient.
EASY TO FILL THE E-LIQUID:
Remove the cartridge and open the silicone plug.
Fill the juice with the needle bottle and let the pod sit several minutes to make sure the wick is fully saturated.
Press the silicone back tightly and insert the pod into the device.
MULTIPLE PROTECTIONS - Li-Polymer battery protection, low battery protection, short circuit protection, overuse protection, and charging protection.
Kit Contents:
1 x CETO SE Device
1 x Pod Cartridge
1 x USB Charging Cable
1 x Certificate Card
1 x User Manual