Releafy Torch 2.0 Vaporizer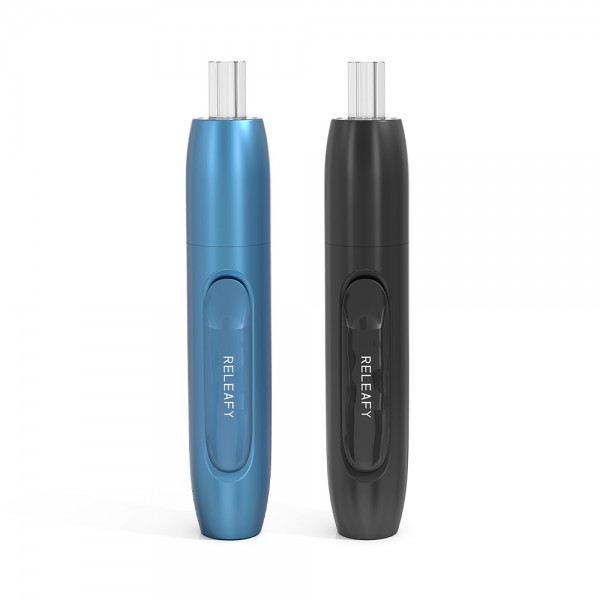 Releafy Torch 2.0 Vaporizer
R I P O N - T H E - G O W I T H P R E C I S E T E M P E R A T U R E & V O L T A G E C O N T R O L .
The Torch 2.0 Vaporizer from Releafy offers true precision temperature control which ranges from 450°F to 550°F and is paired with the ceramic chamber to meet the preferences of flavor chasers. The Torch 2.0 also has voltage control mode, equipped with a quartz chamber to serve dense vapor. Featuring a 1100mAh battery and glass mouthpiece paired with a heat-insulating magnetic cap, the Torch 2.0 will bring the purest hits out of your favorite material. The entire vaporizer is packed up in a small superior-quality carry case. You can also add other vaping accessories to its portability.
Specifications:
Size: Ф23mm x 129mm
Battery Capacity: 1100mAh
Dual Heating Chamber: Ceramic / Quartz
Temperature Settings: 450°F / 500°F / 550°F
Voltage Settings: 3.0V / 3.5V / 4.0V
Charging: USB-C
DUAL OUTPUT MODE - To meet the preferences of both flavor chasers and cloud chasers, Torch dab pen is updated with one more output mode - voltage control mode.
SIX OUTPUT SETTINGS - Temperature control settings of 450°F/500°F/550°F and voltage control settings of 3.0V/4.0V/4.5V.
COIL RECOGNITION - The Torch is updated with an intelligent chip, which enables the device to recognize different heating chambers and switch to different output modes.
SIMPLIFIED AIRFLOW - The redesigned airflow unit can be easily disassembled, tweezers are needed no more! Cleaning has never been easier. The new airflow unit also excels in cooling vapor and preventing spit-back.
AUTO-HEATING - Click the fire button twice to active the auto-heating mode. The Torch 2.0 will work automatically for 15s/30s without the need to hold the button down when dabbing.
DUAL HEATING CHAMBERS - The ceramic chamber paired with temp mode offers pure aroma and flavor while the quartz chamber paired with voltage mode is capable of producing huge vapor clouds and even bigger hits.
HEAT INSULATED MAGNETIC & DETACHABLE CAP - The heat insulated magnetic cap helps protect users from accidental burns from a potentially still hot chamber. The cap is also fully detachable, convenient for cleaning.
HIDDEN TYPE-C CHARGING PORT - The hidden Type-C charging port is located on the base of the device.
Box Contents:
1 x Torch 2.0 Device
1 x Ceramic Heating Chamber
1 x Quartz Heating Chamber
1 x USB-C Cable
1 x Dab Tool
1 x Carrying Case

1 x User Manual