Releafy Slidr Vaporizer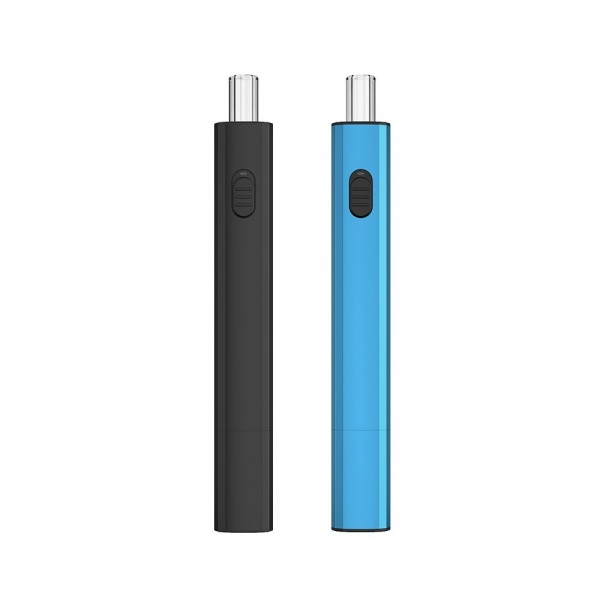 Releafy Slidr Vaporizer
A P O R T A B L E E L E C T R I C D A B S T R A W .
The Slidr Vaporizer from Releafy is an all-in-one compact and lightweight e-nectar collector that takes vaping to a whole new level. Powered by a 350mAh battery, its draw-activated function allows you to use your favorite concentrates with ease. It features two operational modes, Flavor & Cloud, to match different daily vibes. Slidr comes with a magnetic cap that is integrated with a ceramic storage jar, which allows you to use your favorite material with ease. It is also designed with isolated airflow which makes sure pure flavor all the way through your sessions. To make maintenance less of a hassle, the Slidr supports auto cleaning mode to burn the reclaims automatically. The Releafy Slidr is ideal for both beginners and experienced consumers alike who are looking for an easier way to enjoy their experience.
Specifications:
Size: 17.6mm x 12mm x 135mm
Battery Capacity: 350mAh
Coil: Quartz
Modes: Flavor (3.2V) / Cloud (3.8V)
Charging: Micro USB
HASSLE-FREE SLIDE SWITCH - Ditch the traditional button design for an easy slide switch. Super versatile for both flavor chasers and cloud chasers, there are two different heating mode options on the Slidr that can be activated with a simple slide. For Flavor Mode at 3.2V (9.3W), slide the switch down and for Cloud Mode at 3.8V (13.1W), slide the switch up.
ISOLATED AIRFLOW PATH - The food-grade stainless steel tube isolates airflow completely from the battery and electric components, making the flavor much more pure and protecting the device from vaporized concentrates. The airflow tube is also removeable, making cleaning easy.
COIL SELF-CLEANING FUNCTION - The Slidr is equipped with a Self-Cleaning Mode function for the coil, activated by sliding the switch up and down four times quickly. The coil will automatically heat for 30 seconds.
Box Contents:
1 x Slidr Device
1 x Micro USB Cable
1 x Dab Tool
1 x Cleaning Brush
1 x User Manual