Pandora Mod by PURGE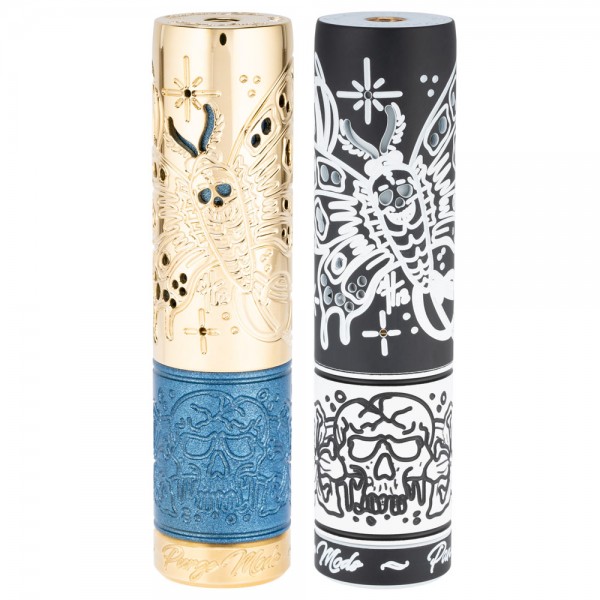 Pandora Mod by PURGE
Purge Mods have a revolutionary sleeve-top cap design and a simple yet exquisite battery rattle adjustment, and the flexibility to customize every aspect of the mod to the users liking.
26mm body
Tapers to 25mm on top
Unique sleeve top cap design
Fully adjustable button to compensate for battery rattle
Deep CNC engravings
Serialized
Hybrid top cap
Unique Matthew Hagermann artwork inspired by Pandora Blue
The Pandora Mod features some fantastic artwork by artist Matthew Hagermann which is CNC machined, deep into the tube. The button housing is comprised of 3 very strong magnets which ensure a comfortable throw and one hell of a hit with the beefy copper contact pin. The threading on each mod is flawless and they are weighty too, these mods ooze high-end quality. Each mod comes with a rugged, hard shell carry case.
Box Contents:
1 x Pandora Mod
1 x 18650 Battery Adapter
1 x Hard Shell Carry Case
1 x Certificate of Authenticity