OXVA XLIM 3rd Anniversary Edition Kit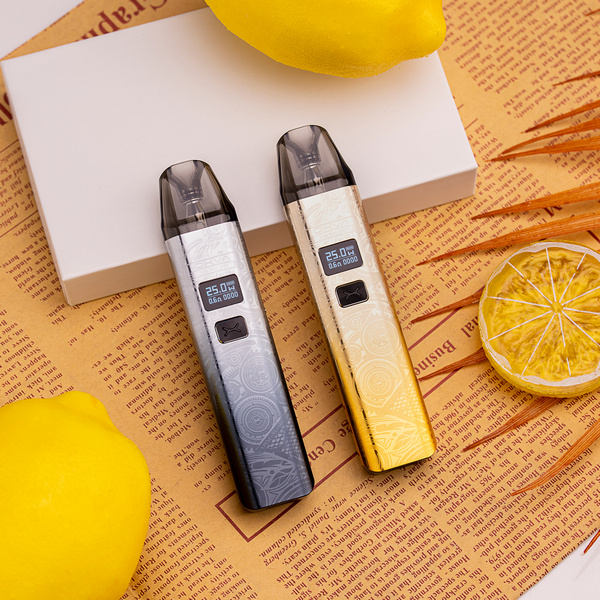 OXVA XLIM 3rd Anniversary Edition Kit

X - T R E M E F L A V O R & S T R O N G T H R O A T H I T .
Designed to deliver x-treme flavor and a strong throat hit, the XLIM 3rd Anniversary Edition Kit from OXVA is a special edition kit, full of updated features. The XLIM is equipped with two highly leak-resistant XLIM V2 Cartridges.
Specifications:
Dimensions: 24mm x 14mm x 111mm
Output Power: 5W to 25W
Battery Capacity: 900mAh
Material: Aluminum Alloy + PCTG
E-Liquid Capacity: 2mL
Coil Specs: 0.6Ω (20W-25W) / 0.8Ω (12W-16W)
Screen Size: 0.42 inch
Charging: DC 5V/1A, Type-C
Weight: 45g
XLIM V2 CARTRIDGES - The upgraded XLIM V2 Cartridges with resistances of 0.6Ω and 0.8Ω are likely to satisfy all your needs.
HIGHLY LEAK-RESISTANT - Anti-leaking design to prevent condensation at the bottom. The upgraded side-fill system ensures a quick and perfect refill.
CARTRIDGE COMPATIBILITY - Both the V1 and V2 versions of the XLIM Cartridges are compatible with all existing XLIM Devices. The upgraded V2 cartridge is now highly leak-resistant and refills from the side. The 0.6Ω resistance cartridge works great with freebase e-liquids.
XLIM V2 Mesh 0.6Ω Cartridge
Side-Fill
Restricted Direct-to-Lung
Supports Freebase E-liquid
XLIM V2 Mesh 0.8Ω Cartridge
Side-Fill
Mouth-to-Lung
Highly Leak-Resistant
PRECISE AIRFLOW CONTROL - Ergonomic airflow control is offered via the airflow ring on the side so you can precisely choose the right draw based on your preferences.

INTERNAL POWER - With a 25W maximum output, the XLim is powered by a 900mAh internal battery that can easily and quickly be recharged via the Type-C fast charge port.
ALL IN THE DISPLAY - It adopts a 0.42 inch OLED mini screen to display necessary information and offers auto-draw or manual ignition options.
Box Contents:
1 x XLIM 3d Anniversary Edition Device
1 x XLIM V2 0.6Ω Cartridge

1 x XLIM V2 0.8Ω Cartridge
1 x Type-C Cable
1 x User Manual