OXVA UniOne PnM Tank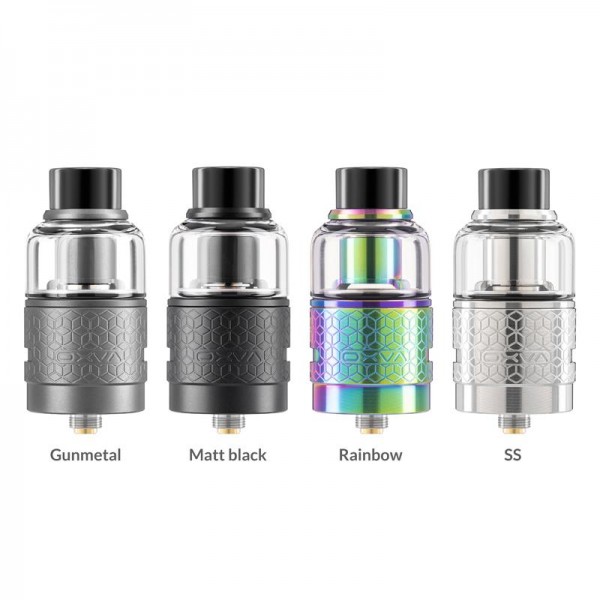 OXVA UniOne PnM Tank
P Y R E X & M A G N E T I C .
The UniOne PnM from OXVA is a next generation, new form of sub-ohm tank which combines the high performance of a sub-ohm tank with the convenience of a pod tank. The UNiOne PnM Super Tank is powered by the newest coil technology from OXVA, the new UNIplus Coils, featuring refreshing, warm flavor and no leaking. The UniOne PnM Tank is also completely compatible with all other OXVA Series Coils.
Specifications:
Dimensions: 24.5mm x 53mm
Capacity: 4mL (Straight Glass) & 5mL (Bubble Glass)
Fill Type: Bottom Fill
Material: SS, Pyrex Glass; PEEK Insulator; Delrin Drip Tip
Drip Tip: 510
Tank & Base Connection: Magnetic
Connection 510 thread
PYREX IS SUPERIOR IN EVERY ASPECT - When compared to a regular PCTG Pod, the Pyrex Glass has a higher temperature resistance, is odorless which makes it easier to clean and maintain, and is safe to use with all types of e-liquids as its corrosion resistant.

SWITCH COIL IN SECONDS - Changing the coil on a sub-ohm tank has never been easier as you don't have to unscrew the base. Now it's magnetic!
NEW UNIPLUS COILS - The new UniPlus Coils have evolved from the UNI Coils to achieve even more clouds and immense flavor production. The new cotton inside consistently delivers pure flavor that lasts longer than ever.
UniPlus 0.15Ω Coil:
DTL
KA1 Mesh
70W-80W/Power
Nicotine: ≤6mg
UniPlus 0.3Ω Coil:
RDL
KA1 Mesh
35W-40W/Power
Nicotine: ≤6mg
BETTER WAY TO ADJUST AIRFLOW - You don't see an airflow ring on the tank. Just rotate anywhere in the upper part to adjust the airflow, making it easier and more comfortable!
JUICE REFILL BECOMES CLEANER - Simply open the silicone plug to refill and the whole refill port becomes invisible when you put it back to the magnetic base!
Box Contents:
1 x UniOne PnM Tank 5mL
1 x UniPlus 0.15Ω Coil (pre-installed)

1 x Extra UniPlus 0.3Ω Coil
1 x Extra Straight Glass
1 x Accessory Bag
1 x User Manual