OOZE Flare Dry Herb Vaporizer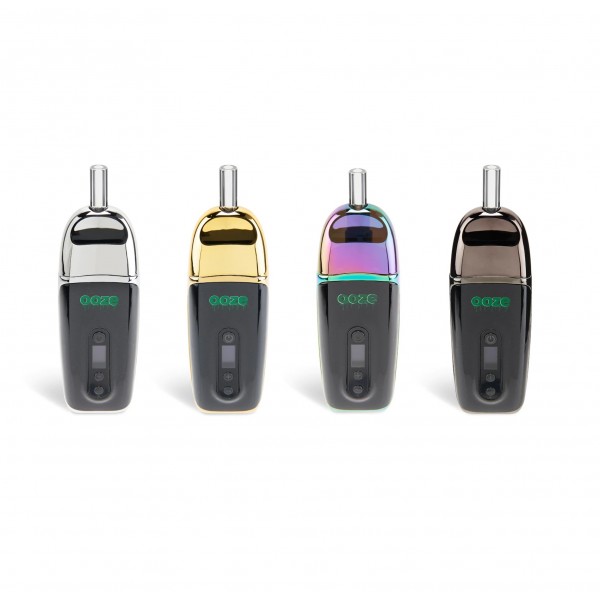 OOZE Flare Dry Herb Vaporizer
The Flare from Ooze Life is a dry herb vaporizer with a digital screen, flex temp, a ceramic chamber, and a straw mouthpiece. As an extremely affordable dry herb device, the Flare makes a great beginner device.
FLEX TEMP | The Flare is a flex temp device that allows you to select a temperature between 300-446°F. Use the arrow buttons to choose your desired temperature.
DIGITAL SCREEN | The digital screen on the Flare shows the temperature reading and has a small battery icon that shows how much battery life is left. When charging, the icon will slowly fill and empty. Once it's fully charged, it will show a full battery icon.
MICRO USB CHARGER | Each Flare includes a micro USB charging cable. This cable must be used to charge the device, and is for indoor use only. Only charge with a wall adapter, and never charge in a vehicle.
This device has only a few steps to set it up for use, and functions just as well as devices that cost more than twice the price of the Flare. Remove the mouthpiece cap and pack your ground materials into the ceramic heating chamber. Don't pack it too tight as you want there to be some airflow around the chamber to make sure that the flower heats evenly. Replace the cap when the chamber is full and you're ready to vape! Click the power button 5x to power the Flare on/off. Select a temperature between 300°-446°F by using the arrow buttons and watch the temperature climb on the digital screen. The screen will also show you how much charge the 220mAh internal battery has left.
Box Contents:
1 x Flare Vaporizer
1 x Cleaning Brush
1 x Dig Spoon
2 x Glass Tube
1 x Micro USB Charger

1 x User Manual