OBS Cube FP Kit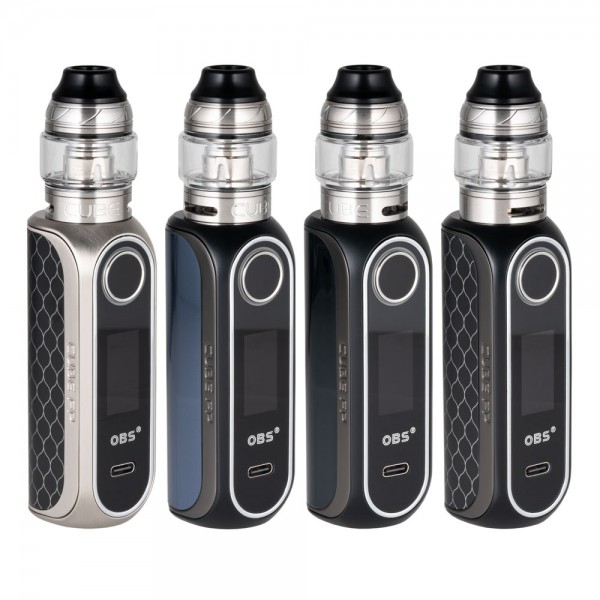 OBS Cube FP Kit
F I N G E R P R I N T U N L O C K , S A F E , & R E L I A B L E .
A d e v i c e t h a t t r u l y o n l y b e l o n g s t o y o u !
The Cube FP from OBS is the world's first fingerprint device. Made of durable zinc alloy and curved tempered 3D glass cover, the concise appearance and extreme in-hand comfort accentuates the ergonomic design. Powered by a single 18650 battery, the Cube FP has an adjustable wattage range from 5W to 80W.
The most prominent feature of the Cube FP is the unique fingerprint recognition system. There are 6 groups of fingerprints and every 7th fingerprint of each group is used as the verified fingerprint that can manage the other fingerprint groups. If the fingerprint entry or fingerprint detection is approved, the indicator light will be green but if the fingerprint entry or fingerprint detection fails, the indicator light will turn red and the device will vibrate. With this innovative function, you can securely protect and lock your device to prevent unauthorized usage and keep children from operating it.
Fingerprint Mode - convenient and efficient
Administrative Authority - ability to remove saved fingerprints
Security - protect personal privacy; child-proof
In addition to the Cube FP Mod, the kit also includes the OBS Cube Tank. The adjustable airflow tank comes with two M1 0.2Ω Mesh Coils which provide amazing flavor and solid cloud production. With a 24mm diameter and a 4mL e-liquid capacity, re-filling is made easy with the top-fill style
Specifications:
Size: 133mm x 28mm x 34mm
Battery: Single 18650 (not included)
Wattage Range: 5W-80W
E-Liquid Capacity: 4mL
Resistance: 0.1Ω-3.0Ω
The USB Type-C charging port allows a 1.6A charging current, allowing safe, efficient, and a 1.5 hour charge time.
Kit Includes:
1 x Cube FP Mod
1 x Cube Tank
2 x M1 0.2Ω Coils
1 x USB Type-C Cable
1 x User Manual