MoTi X Mini DTL Kit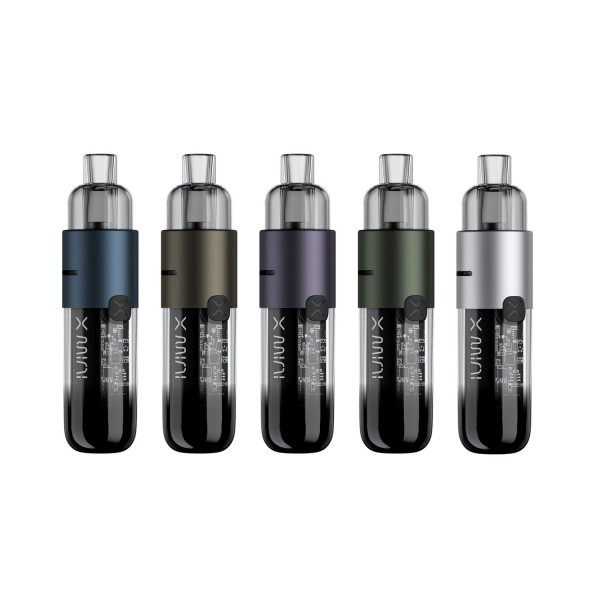 MoTi X Mini DTL Kit

M I N I B U T M I G H T Y .
The MoTi X Mini DTL is an all-in-one, compactly designed device and a breakthrough product for Restricted DTL starters. Featuring a 1150mAh battery in a mini body, it can go up to 29W with great power. Especially with the unique appearance, it can stand out from the norm. The honeycomb MESH coil with patented MCU chip, the MoTi X Mini DTL provides consistent great flavor like always.
Honeycomb Mesh Coil
Adaptive Power Control
Step-less Airflow Control
Smart But Powerful
SLIM BODY WITH MIGHTY POWER - Pocket-friendly with a 1150mAh bigger capacity battery, capable of firing up to 29W. A mini cannon for mega clouds.
HIGH FLAVOR REPRODUCTION - The honeycomb mesh allows for even heating, maximizing the release of the rich flavor in every single drop.
CONSISTENT TASTE FROM THE FIRST PUFF TO THE LAST - 20000/s adaptive power control with by patented MCU chip inside.
Specifications:
Dimensions: 72.3mm x 25.4mm
Battery Capacity: 1150mAh
Output Wattage: 10W to 29W
E-Liquid Capacity: 4mL
Material: Aluminum Alloy / PC
Coils & Wattage Adapted: 0.35Ω (29W) DTL / 0.70Ω (16W) RDL
Charging Current: DC 5V/1A, Type-C
UNIQUE DESIGN - Xspace capsule + visible circuit design.

LEAKPROOF DESIGN - Enjoy the authentic e-juice flavors with MOTI's Coil and Oil Separation (COS) technology, which provides reliable leakproof protection for the pods.
STEP-LESS AIRFLOW CONTROL - Twist from tight to smooth just by rotating the pod.
NOVICE FRIENDLY, JUST GRAB & VAPE - Button activated; auto recognize and adjust the best wattage for you.
Box Contents:
1 x X Mini Device
1 x X Pod 4mL
1 x X35 Coil 0.35Ω
1 x Type C Cable
1 x User Manual
1 x Warranty Card