Modest & Co. Odor Eliminating Candles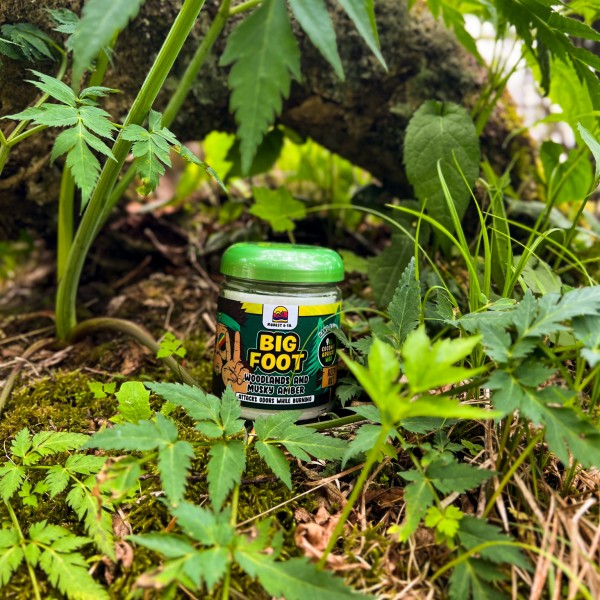 Modest & Co. Odor Eliminating Candles
H A N D - P O U R E D C O C O N U T A P R I C O T W A X .
Modest & Co. offers a collection of exquisite Odor Eliminating Candles that are crafted with the utmost care and attention to detail.
Each of our candles use a special blend of coconut apricot wax! Coconut apricot wax offers a longer burning candle - saving you money - and offering better solutions for the environment.
The Cannagurls, Fluffy Cereal, and Cryptid selection candles all use special odor eliminating ingredients - fighting icky smells on spot!
No matter your choice, our candles burn clean and long, while providing a delightful scent experience!
FLUFFY CEREAL CANDLES
Fluffy Toast - Cinnamon Crunch Cereal
We all know (and hate) the feeling of coming home to a stuffy or stinky house... right? Whether its from cooking, pets, or just life in general, odors can make your home feel unclean and unwelcome. Luckily, we offer the best way to combat those stenches - with the Fluffy Toast Candle!
Made with coconut apricot wax and odor-eliminating enzymes, this cereal fragrance uses your favorite Cinnamon Crunch flavor and transforms it into a nostalgic candle that attacks any unwanted air-borne odors in your home. Swirling cinnamon and sugar combine in this hand-poured candle to create an air-freshener product unlike any youve seen before!
Fluffy Loops - Fruity Loops Cereal
We all remember a simpler time. When your favorite breakfast cereal was all you needed to make your morning. But what happens when that same beloved flavor now lingers as a scent long after the bowl is empty?
The Fluffy Loops Candle is made for medium-sized rooms with a special, odor-eliminating enzyme and a luxurious, coconut apricot wax blend. It is then scented to fruity cereal greatness - making it the perfect way to enjoy amazing scent experiences all while attacking unwanted stenches! Whether youre trying to neutralize icky smells or just want to chill to a simpler time, this sweet candle is the one for you!
CANNAGURL CANDLES
Indica Girl - Rainwater, Lavender & Lilies
The Indica Girl Candle is the ultimate chill-out accessory. This complex candle is inspired by Gran Daddy Purp and lighting one up on the porch while watching the storm. Using luxurious, coconut apricot wax, Indica Girl is an intriguing scent that uses calming rainwater, lavender, lilies, and more!
The best part? Unlike other candles that simply mask bad smells, ours uses powerful odor-fighting enzymes to neutralize those stenches. Its like enjoying a rainy day, but ya know, without the wet socks.

Sativa Diva - Citrus & Tropical
Calling all island lovers and stoners! Say, "Aloha," to the Sativa Diva Candle. Inspired by the popular Maui Wowie strain, and using coconut apricot wax, this odor-fighting candle is bursting with notes of exotic fruits, citrus, and hibiscus palm! But thats not all - we also use powerful and natural odor-eliminating agents when burned! They target and neutralize unpleasant odors - leaving medium-sized rooms smelling fresh!
So really, were offering you a mini tropical vacation in a jar, and really, who doesnt need that these days? Light it up and let the good vibes flow!
CRYPTID CANDLES
BigFoot - Woodlands, Amber & Musk
Take on the smell of the beast with our ultimate weapon against unwanted odors - the BigFoot Candle. With a musky scent as elusive and mysterious as the creature that inspired it, itll get your funky space smelling better in no time! Don't let the cryptid-quip fool you! Crafted with natural, coconut apricot wax, this candle packs a powerful punch - all while eliminating odors while it burns! Using Egyptian amber, musk, and juniper, this deep and sultry fragrance fights to keep your space smelling great - no matter what kind of stinky situations you find yourself in!
So whether youre a true believer in BigFoot or just a lover of all things weird and wonderful, the BigFoot Candle is a quality addition to your home. Say goodbye to obscene odors and hello to the mystical enchantment of the great outdoors!
Chupacabra - Tangelo & Chile Salt w/ Dragons Blood
Are foul odors preying on your home? Fear not, dear candle enthusiast, for we here at Modest&Co have concocted a mystic solution to banish icky odors from your space! Using coconut apricot wax and special odor fighting ingredients, our Chupacabra Odor Eliminating Candle unleashes its power - attacking pesky odors while burning - like the famous cryptid quenching its thirst! We've crafted a harmonious marriage of Chile salt and dragon's blood - evoking the fiery passion of Chupacabras hunt along with tantalizing notes of deep deep citrus tangelo - paying homage to the groves where the Chupacabra roams.
So, whether youre looking to banish kitchen mishaps, mask the aftermath of a workout session, or simply freshen your place with a captivating aroma, let the Chupacabra Odor Fighting Candle be your trusty, cryptid companion!

Each 9oz candle burns for about 30 to 35 hours in total.
Sold individually.
WARNING: Trim wick to 1/4" before lighting & between burns. Keep candle free of any flammable materials including but not limited to: matches and wick trimmings. Keep away from children & pets. Only burn the candle on a level, fire-resistant surface within eyesight.
DO NOT burn candle for more than four hours at a time. Stop use when only 1/4" of wax remains. Let candle container fully cool before picking it up after burning. Glass will be hot.
DO NOT snuff candle with the lid provided!