MK100 Glass Heady Mushroom Hand Pipe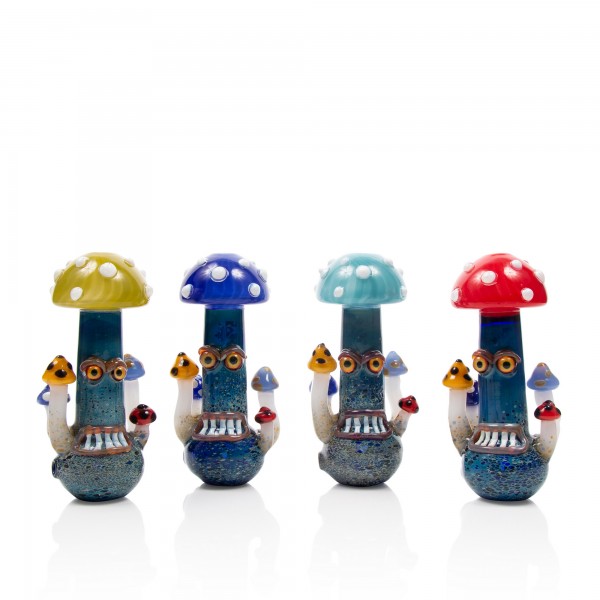 MK100 Glass Heady Mushroom Hand Pipe
MK100 Glass is kicking up the heat with their new Heady Mushroom Hand Pipe.
This heady spoon pipe features a hand blown mushy design with side carb and flattened base that allows this pipe to be stood upright when displayed.

With mushrooms coming out from the side, to the actual mushroom shape of it, you wont want to miss out.

The piece comes incased in box with the sickest art work ever and is available in beautiful 100% American colors.
This masterpiece is definitely an MK100 must have!

Carb Position: Left | Length: 4" | Width: 1.5" | Height: 1.5"