Mini Tool Kit by VapeFLY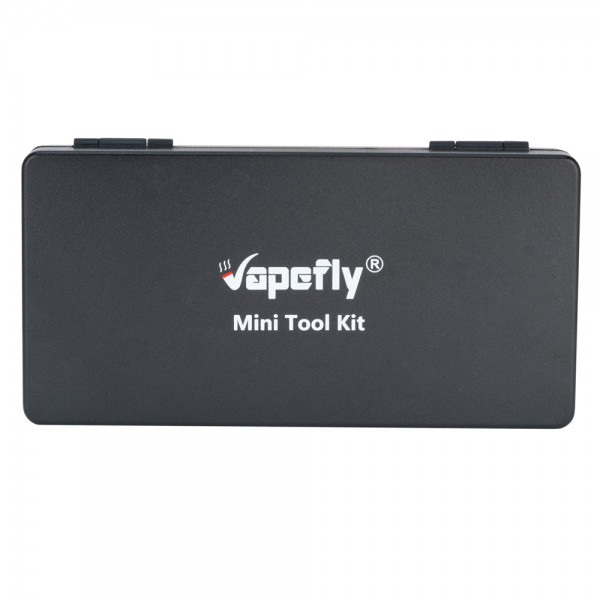 Mini Tool Kit by VapeFLY
S M A L L , P O R T A B L E , & F U N C T I O N A L .
The Mini Tool Kit from VapeFLY is the perfect product for any coil builder. It's small, delicate, and easy to carry. The coil rods come in three size: Φ2.5mm, Φ3.0mm and Φ3.5mm. The handle on the scissors has large finger holes, which is convenient for you to use. They uses medical scalpel material with a sharp edge, making cutting cotton way easier. The scissors adopt a round-head cutter head, which can prevent misuse, and are made of practical material with stronger toughness, making their service life 1.5-2 times as long as that of traditional scissors! The diagonal pliers are sharp, and are equipped with a safety lock, which can prevent accidental injury in the process of taking and use safely. The kit adopts a 7 in 1 handle that 4 screwdrivers and 3 coil rods share.
Other featured tools and materials include a Phillips screwdriver, Allen key, Flathead screwdriver, coil cleaning brush, ceramic tweezers, a coil trimming tool, and a box containing cotton and coils.
All of these tools combined --- it makes for one convenient kit for DIY lovers for their coil builds.