Mi-Pod Pro Refillable Pods 2pk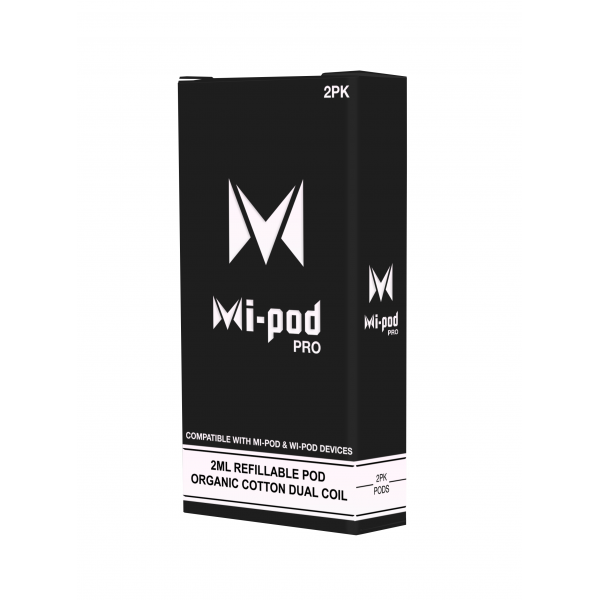 Mi-Pod Pro Refillable Pods 2pk
The Mi-Pod Pro Pods can be used with all Mi-Pod and Wi-Pod Devices. Compatible with all sorts of different e-liquid types including, Nicotine Salt, Regular E-Liquid, and even CBD.
PG/VG Ratios:
70/30
60/40
50/50
CBD
Instructions for Filling: DO NOT OVERFILL THE POD. DO NOT GET E-LIQUID IN THE CENTER AIRFLOW.
Open the side filling cover.
Inject directly into the chambered slot and put the cover back.
Let sit for 5 minutes to soak the cotton.
Put the filled cartridge into the Mi-Pod or W-Pod Device with the gold pins facing each other.
Sold in 2 packs.