LVE Orion II Kit - Gold Edition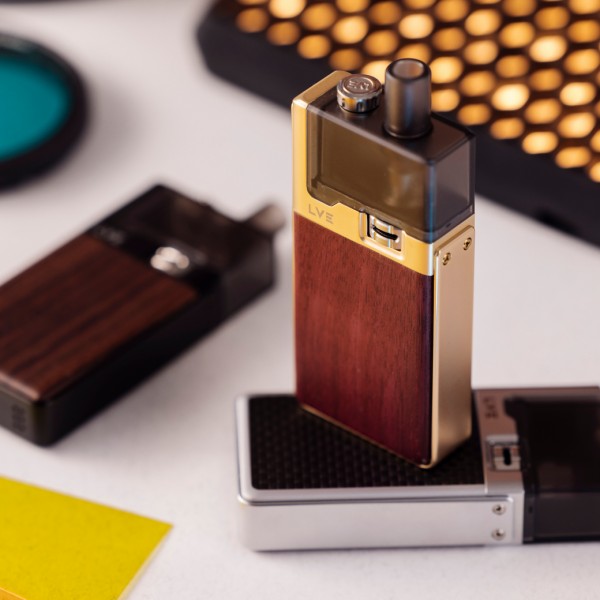 LVE Orion II Kit - Gold Edition

A N E W E R A .
Since its inception, the Orion has been an iconic product. It was the perfect confluence of design, quality and technology. The Orion defined an entire category of products but like all good things, over time, we found room for improvement. As the creators, designers and engineers of the original Orion, we felt things could be even better. It's why we (LVE) crafted a new and improved Orion; the ORION II.
Over the years, we've improved our manufacturing, product design and developed a deeper understanding of what makes a great vape device, truly great. The Orion II brings not just better function but improved form, with graceful curves for a smoother feel and quality materials like wood, abalone, carbon fiber, and more for a distinguished look. For the vapers who fell in love with the original Orion all those years ago, we give you a new ORION to fall in love with all over again. Enjoy!!
Specifications:
Dimensions: 103mm x 43mm x 17.2mm
Output Power: 5W-40W
Battery Capacity: 1500mAh Li-Po
Resistance Range: 0.15Ω-3.0Ω
Frame Material: Zinc Alloy
Pod Material: PCTG
Panel Materials: Abalone / Carbon Fiber / Leather / Glass / Stabilized Wood / Wood
E-Liquid Capacity: 4.5mL
Coil Specifications: 0.4Ω Mesh (26W-32W) / 0.8Ω Mesh (12W-16W)
Charging Current: DC 5V/2A, Type-C
Display: 0.69" OLED Screen
Weight: 140-170g
CLASSIC ORION DESIGN - The Orion II is made by exquisite craftsmanship, bringing a high-quality feeling both visually and tactilely.
MORE POWERFUL & LARGER BATTERY CAPACITY - The built-in buck-boost circuit board supports a maximum power output of 40W while the 1500mAh Li-po battery provides all-day vape longevity.
IMPROVED AIRFLOW CONTROL - Airflow can be precisely adjusted by rotating the intake ring for either MTL or RDL vaping.
COLORS & PANELS - There are three color frame options to choose from; Black, Silver, & Gold. For each color frame, there are various replaceable material panel options to choose from such as carbon fiber, wood, abalone, stone, leather, glass, and more to come!
Box Contents:
1 x Orion II Mod
2 x Orion II Pods
2 x Orion II Coils
1 x Suction Cup
1 x USB-C Cable
1 x User Manual