Lost Vape URSA Nano 2 Pod Kit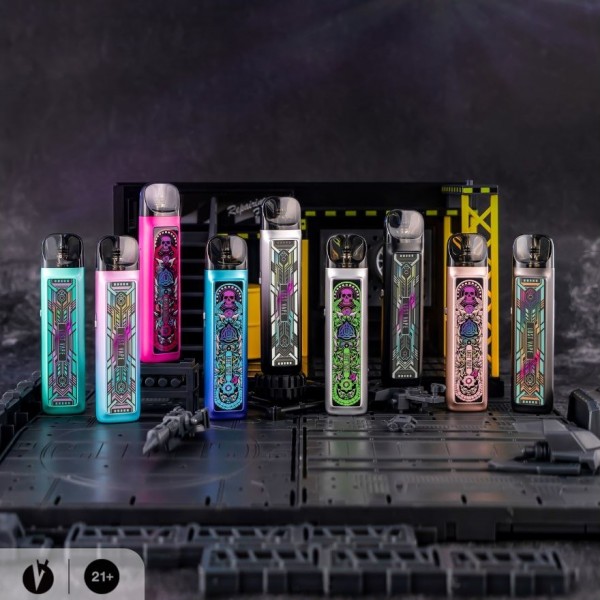 Lost Vape URSA Nano 2 Pod Kit

S T R O N G . S P I R I T . S U R V I V O R .
The URSA Nano 2 Pod Kit from Lost Vape presents a unique and sophisticated design that seamlessly incorporates the dynamic back-lit panel. Enhanced by the cutting-edge Quest 2.0 Chip, which delivers a 22W max output power. The ergonomic Bio-Fit Grip ensures superior comfort during use, while the product's seamless compatibility with URSA Cartridges promises an unparalleled flavor experience.
Auto Draw Activation
Smart Pod Detection
Smooth Airflow Control
STRIKING DESIGN SETS IT APART - The laser effects of the pattern depend on the light and the angle from which you see it.
DYNAMIC BACK-LIT PANEL - Cheering for every moment.
BIO-FIT GRIP OFFERS EXCEPTIONAL COMFORT - Constructed from durable zinc-alloy, with added thickness (≤ 1mm) on both sides.
Specifications:
Dimensions: 83.7mm x 25.5mm x 16.05mm
Net Weight: 85±5g
Pod Capacity: 2.5mL
Battery: 900mAh internal
Voltage Range: 3.0V-4.2V
Power Range: 9W-22W
Charging Voltage: 5V/1A
Charging: supports Type-C 5V/1.5A Charger
Body Material: Zinc Alloy + Plastic
Safety Features: Short Circuit, Weak Battery, & Overheat Protections
MAXIMUM FLAVOR DELIGHT - Powered by the Lost Vape Quest 2.0 Chip, the URSA Nano 2 supports a maximum 22W power output for authentic flavor delivery.

FULL URSA CARTRIDGE COMPATIBILITY - Bundled with 0.6Ω and 0.8Ω resistance cartridges, the URSA Nano 2 matches most nic salts and freebase e-liquid. The cartridges are now available in more resistance options and now a choice of colored cartridges.

LESS MESS, MORE DEPENDABLE - With an easy side-refilling system and leakproof design, you won't have to worry about a messy experience with the URSA Cartridges.
Box Contents:
1 x URSA Nano 2 Device
1 x 0.6Ω URSA Cartridge (2.5mL)
1 x 0.8Ω URSA Cartridge (2.5mL)
1 x Type-C Cable
1 x O-Ring
1 x Lanyard
1 x Manual
1 x Warranty Card