Lookah Snail Cartridge Battery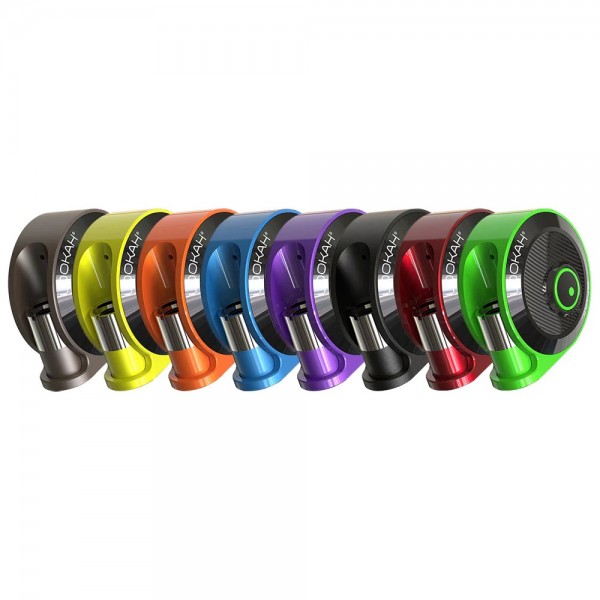 Lookah Snail Cartridge Battery
S M A L L & P O R T A B L E .
The Lookah Snail is one of the best 510 cartridge battery mods one the market. Smaller than a lot of other similar devices, it features a 350mAh battery capacity and universal compatibility with any 510 thread cartridge. The snail doesn't have temperature control heat settings; instead, it uses three variable voltage settings for temperature regulation. The snail is not draw-activated but has a preheat mode. The easy single button operation controls all functions of the device.
The Lookah Snail features easy single-button operation. Five (5) clicks will turn the unit on or off. Three (3) clicks will adjust between three different voltage settings 3.2V - 3.6V - 4.2V. The higher the voltage, the higher the temperature settings. The integrated 350mAh battery is protected from over-time running, short-circuit, over-wattage, or overcharging. Once the voltage is running low, the LED blinks ten times to remind the user to charge the battery. After showing the low-power alert three (3) times, the system will lock the device until it has been recharged.
The Lookah Snail vape pen batteries are charged through the Micro-USB port with a USB adapter at 0.5A. While charging, the LED light remains red, and once it's fully charged, the LED light will change color to green. From fully charged, the Snail has a battery life of about 30 to 40 uses, depending on the battery voltage setting, what type of 510 thread cartridges are being used, and the vaping time for each hit.

Specifications:
Size: (L)44.3mm x (W)20.2mm x (H)41.5mm
Battery Capacity: 350mAh
Input Voltage: 5V
Charging Current: 250mA
Resistance Range: 1.0Ω-9.99Ω
Box Contents:
1 x Snail Cartridge Battery
1 x Micro USB Cable
1 x User Manual