Benevolent eLiquid - Charity 50mL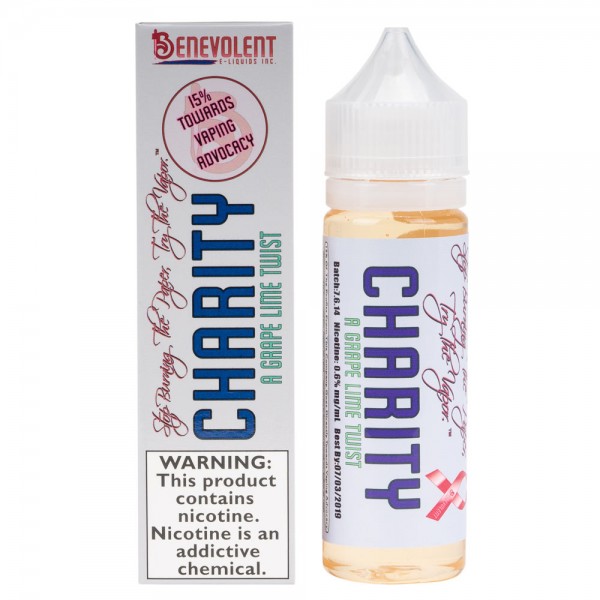 Benevolent eLiquid - Charity 50mL

This flavor "just keeps giving," as its name implies. A bountiful "grapey" inhale that is superbly finished off with just enough lime to make your taste buds tingle. This is a flavor that is irresistibly difficult to put down. This is an irresistibly difficult flavor to put down, a true all day vape and more.

Available in 0, 3, and 6mg of nicotine.
Here enters Benevolent, where we will truly demonstrate how vital our company can be in aiding this much-needed demand. Our name implies we will GIVE, and we will be giving 15% of our companies profits to the communities that are facing ever-increasing regulations from both State and Local Politicians.