Kash by Gost Vapor - Disposable 5.9% (59mg) 2mL (Two Pack)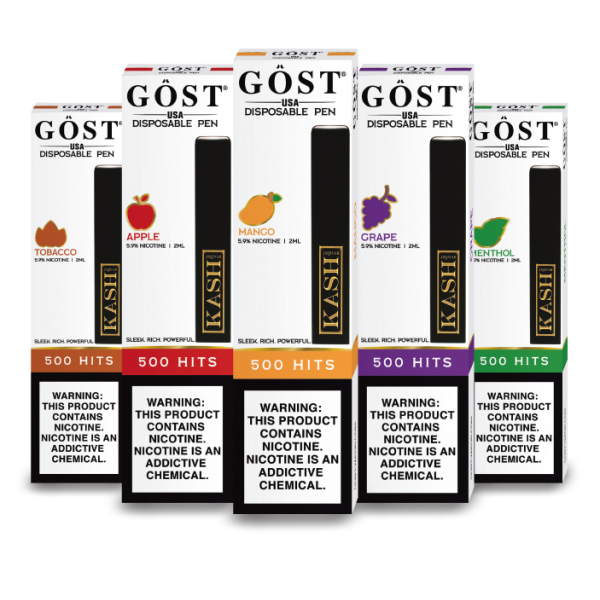 Kash by Gost Vapor - Disposable 5.9% (59mg) 2mL (Two Pack)

This item comes in a package of a Two (2) devices, containing approx. 500 hits before disposing of. Contains 5.9% (59mg) nicotine with 2mL of salt nic juice pre-filled. Five packs are in a case.
Each Display Box contains 5 (2 Pack) Disposable Devices
Flavors:
Apple - Wake up your taste buds with a fresh, handpicked blend of ripe crisp red and green apples.
Grape - Savor the juiciness of plump grape flavor each time you take a hit from our pre-loaded device!
Menthol - Enjoy the smooth, cooling sensation only menthol can give with our pre-loaded device!
Tobacco - Relish the classic taste of tobacco with each hit of pre-loaded device!
Mango - Bursting with flavor, our new ripe mango is nothing less than sweet and succulent, all-day tropical perfection!