JoyEtech RunAbout Pod Kit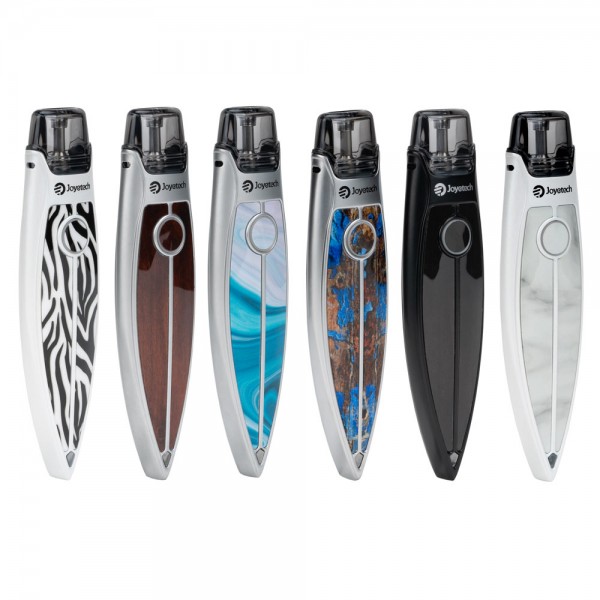 JoyEtech RunAbout Pod Kit
Introducing the RunAbout Pod System, the perfect combination of fashion and technology. The JoyEtech RunAbout is such a masterpiece, inspired by the yacht, works for you as a robust daily vape. Each one comes with different finishes, including some classic styles and fashionable color blends. The cartridge offers 2mL capacity and can be re-filled easily. You can adjust the indicator light as you wish. The RunAbout pod system especially works great with nicotine salts. Simply hold the button and enjoy your vaping journey!
Specifications:
Size: 117mm x 30.5mm x 15.5mm
Weight: 77.5g
Battery Capacity: 480mAh
E-Liquid Capacity: 2mL
Vape Way: Hold button and inhale
Mode: Constant voltage output
YACHT STYLE - This idea originates from the Yacht. The JoyEtech RunAbout is a combination of fashion and technology.
FREE TO FILL - Unplug the filling stopper on the side and fill e-juice freely.
TASTY & FLAVORFUL - Having the 1.2 ohm built-in coil system, it is meant to product optimal flavor, especially with nicotine salts.
CHANGEABLE LIGHT - In power-on mode, click the button 3 times quickly until the indicator light is on. Then click the button once to shift among the color of red, yellow, blue, green, indigo, white, purple, or light-off.
MULTIPLE PROTECTIONS FOR SAFE VAPING - Safety for use is always our first priority. Multi protection including overall battery protection of over-charging, over-current, and over-discharging, making it more advanced and reliable.
CHARGING - Please charge the device by connecting it to a computer or a wall adapter via USB Cable. When its fully charged, the button light will go out.
Kit Includes:
1 x RunAbout Battery
2 x Cartridges
1 x USB Cable
1 x User Manual
1 x Warranty Card
1 x Warning Card
Spare Parts