JoyEtech RiftCore DUO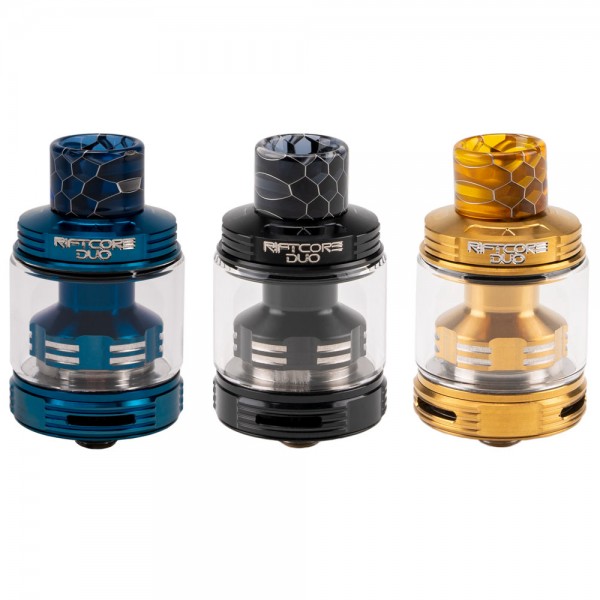 JoyEtech RiftCore DUO
REVOLUTIONARY NO COIL SYSTEM
Get rid of the tedious rebuilding process by using the RIFTCORE DUO. With a lifespan lasting years, the RFC heater is designed with a self-cleaning feature, allowing a simple replacement of cotton for a pure and delicate vaping experience. RIFTCORE Duo is not just an RTA, but something far ahead.
Parameters:
Size: 26mm x 47mm
Capacity: 3.5mL
Available Colors: Black, Gold, Blue
Applicable with JoyEtech RFC heater only
LONG LIFE-SPAN - RiftCore's uniform thermoconductivity and coefficient of linear thermal expansion across the molecular binding layers makes it possible to achieve a longer overall life-span.
MOLECULE HEATING TECHNOLOGY - Introduce the innovative JoyEtech RFC heater. Having the molecule heating technology, it heats evenly while working.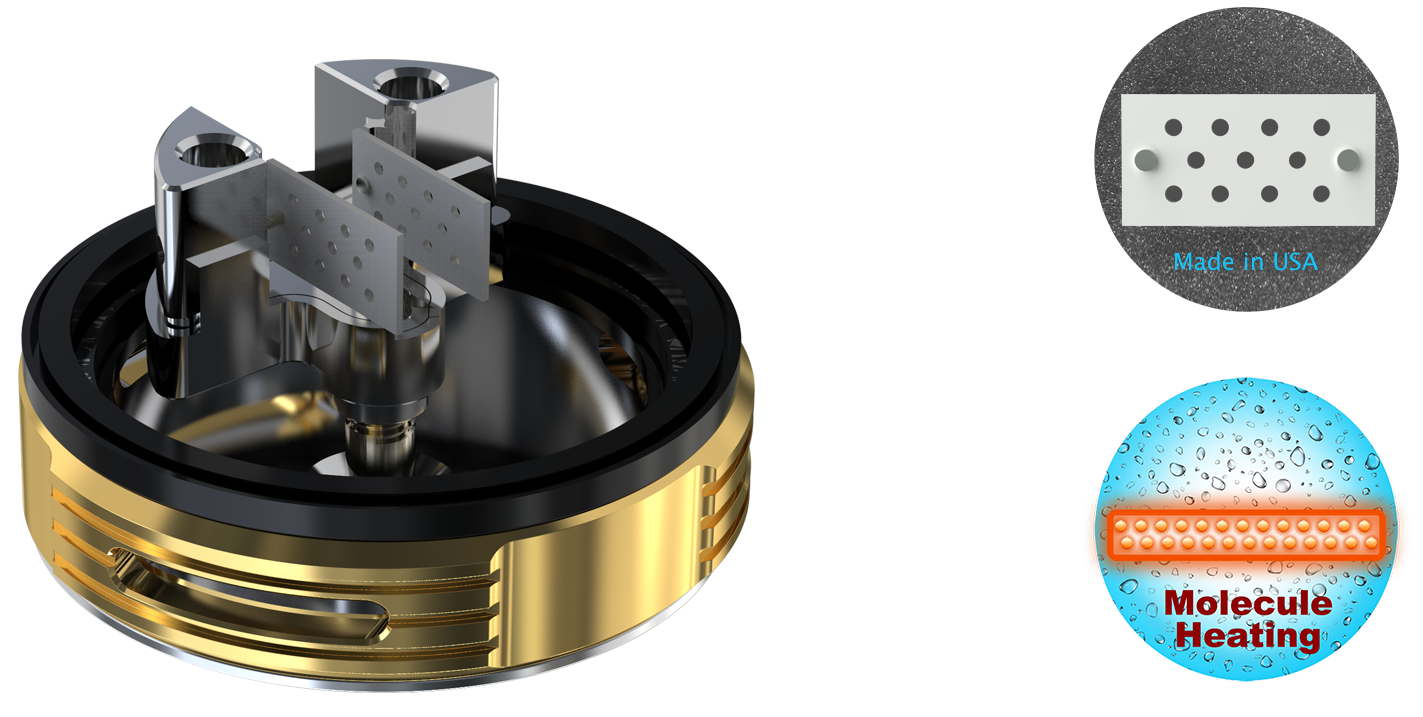 HEATING EVENLY, PRODUCING DELICATE FLAVOR - It contributes greatly to the flavor when the heating element heats evenly and that what makes JoyEtech RFC heater different. It also conducts heat very fast which enhances the vaping experience overall.
SELF-CLEANING - Simply ignite the RFC heating element to clean the carbon deposit. All you need is to replace the cotton regularly when flavor gets worse. Remove the old cotton and dry burn the RFC heater at 30W for 3 seconds. Let it cool for 10 seconds. Repeat the dry burn and cooling cycle a few times until heater is clean.
Package Includes:
1 x RiftCore Duo Atomizer
1 x Cotton Pack
1 x Hex Wrench
1 x Tweezers
1 x User Manual
1 x Warranty Card
1 x Warning Card
Spare Parts
Click here for more information from the manufacturers website.