JoyEtech Exceed Edge 5pk Pods (For Pod Edition Kit)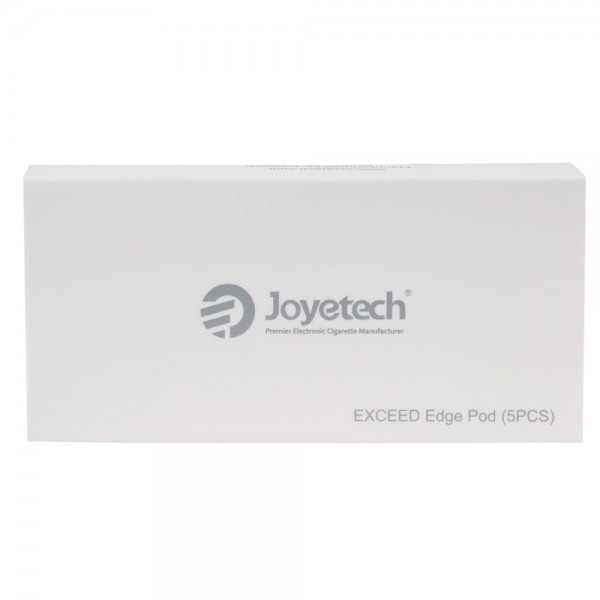 JoyEtech Exceed Edge 5pk Pods (For Pod Edition Kit)
Refillable pods for the Exceed Edge Pod Edition Kit from JoyEtech. With built-in coil system, this disposable pod perfectly fits the Exceed Edge. It is meant to offer you a delectable and pure flavor for mouth-to-lung enthusiasts. Still, you can refill the e-juice from the bottom. It's convenient to hold different flavored e-juice inside.
Specifications:
Size: 16.5mm x 23.0mm x 36.5mm
Weight: 6g

Color: Black
Cartridge capacity: 2mL
Coil resistance: 1.2ohm

Easy-to-fill - The EXCEED Edge Pod utilizes a convenient filling system. Just open the stopper on the bottom and inject the e-liquid into the pod easily.
Smooth Air Intake - The Exceed Edge pod takes a vertical approach in discovering original and pure flavor.
Eco-Friendly Material - The Exceed Edge pod is mainly made from PETG which is healthy, heat resistant, and recyclable.
2mL Capacity and TPD compliant - Having a refillable bottom filling solution, it offers 2mL e-liquid capacity which is TPD compliant.