IPHA Swis Pod System Mod (COMPATIBLE)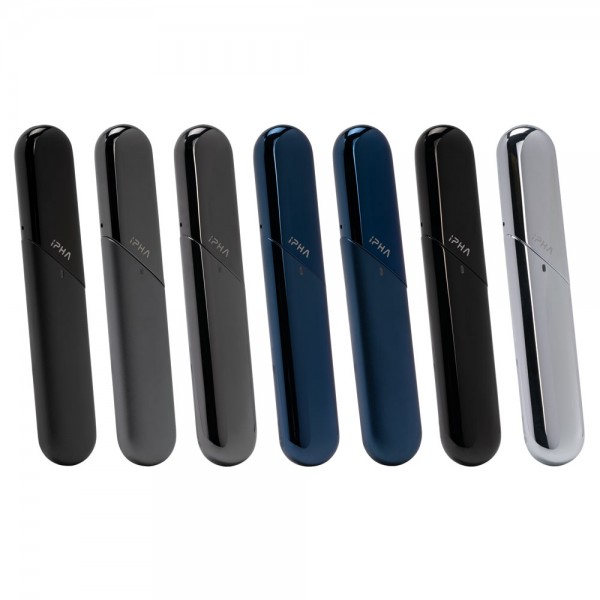 IPHA Swis Pod System Mod (COMPATIBLE)

T H E W O R L D ' S F I R S T S T A I N L E S S S T E E L P O D S Y S T E M .
Applying the manufacturing process of iPhone's precision structure, the Swis by IPHA is the first Stainless Steel pod system in the world with top-class workmanship. Supporting a wide range of resistances, designed with advanced structures and functions, Swis strives to bring about the best flavor to vapers. Swis uses an advanced physical vapor deposition process on the stainless steel body for color. The color can change subtly in different lighting, making it both interesting and elegant. Replacement pods for the Swis are self-refillable and are available separately in packs of 4.
Food-Grade Stainless Steel Body.
Advanced Pod Detection Technology.
Built-in 300mAh Battery.
5 Circuit Protection Countermeasures.
0.7mL E-Liquid Capacity - CelluCotton Coil
Resistance Range: 1.6 Ohms (support 1.4-2.5 Ohms)
PVD Color Process (Same as iPhone XS).
SMART INDICATOR LIGHT - With the smart indicator light, Swis is more user-friendly. If there is anything abnormal, when vaping, the red, blue, and white light will flash alternatively two times. When the pod is inserted and connected well, the white light will turn on for 1 second.
White - 100% - 50%
Blue - 50% - 20%
Red - 20% - 0%
STATIC CURRENT LESS THAN 15uA - The static current is less than 15uA. Swis is still full of energy after a long time storage.
FIVE CIRCUIT PROTECTION FUNCTIONS - Battery over-charge protection, battery low-voltage protection, USB over-voltage protection, short-circuit protection, and over-time protection.
Box Contents:
1 x Swis Mod
1 x USB Cable
1 x User Manual
IPHA Swis completely complies with authoritative requirements. Providing safe and healthy products to the vape community is our unswerving principle.