Innokin Sceptre MTL Pod Kit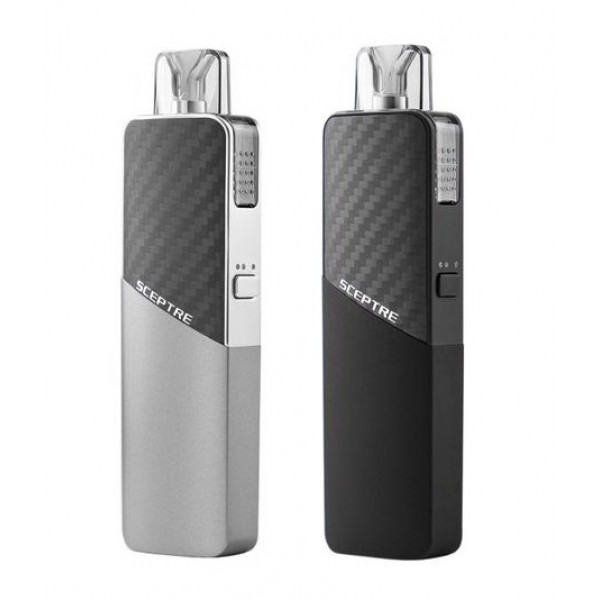 Innokin Sceptre MTL Pod Kit

T H E C A R B O N C O L L E C T I O N .
The new Sceptre MTL Pod Kit from Innokin is designed with MTL lovers in mind. After rigorous testing and feedback, the new coil resistance and new MTL Pod is specially made for an outstanding MTL vaping experience, with a tighter and more focused mouth-to-lung airflow. Vapers who prefer a more open draw and higher wattage vaping can choose the original Sceptre Pod Kit, perfect both both MTL and RDL vaping.
The new Sceptre MTL Pod has a distinct orange-colored base for quick identification and comes with a new coil resistance. The Sceptre MTL 0.65Ω Coils have a new type of seaweed fiber and cotton wicking that saturates faster and delivers even greater flavors. Long lasting battery life is important for vapers so our engineers packed a 1400mAh integrated battery into the Sceptre MTL's compact and stylish frame.
Specifications:
Dimensions: 106.8mm x 29mm x 18mm
Battery Capacity: Internal 1400mAh
Coils/Wattage: 0.65Ω (10W/12.5W)
Tank Capacity: 3mL
Cut off time: 10s
Filling: Side Filling
Max Output Current: 8A
Charging Current: 5V/1A
Adjustable Airflow
Automatic Wattage Detection
Boost Mode
Manual or Automatic Draw Activation
Micro USB Charging Port
Kit Contents:
1 x Sceptre MTL Pod Kit
1 x Sceptre MTL Pod
1 x Sceptre MTL 0.65Ω Coil (pre-installed)
1 x Extra Sceptre MTL 0.65Ω Coil
1 x Micro USB Cable
1 x User Manual