iJoy MIPO Bank Pod Kit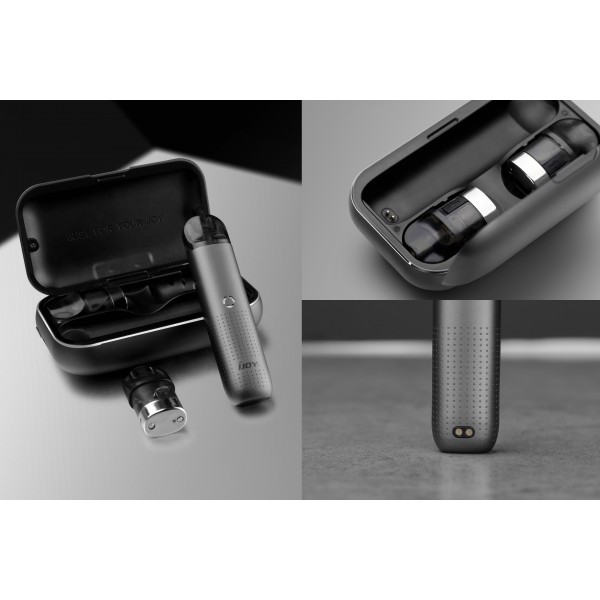 iJoy MIPO Bank Pod Kit
D O T H E I M P O S S I B L E , S E E T H E I N V I S I B L E .
***KIT INCLUDES 3 PODS***

The MIPO Kit from iJoy provides the optimum balance of both futurism and portability. Need a quick charge? Thanks to the magnetic wireless charging case! Lay it down, charge it up, just like magic. The 1000mAh charging case can recharge the MIPO vape up to 5 times before needing to recharge it. The MIPO vape features a draw activated system and its evolved 200mAh battery enables a max 9W output to create a totally improved vaping experience. The MIPO Pod adopts a 1.4mL e-liquid capacity with a 1.4Ω coil resistance, which is optimized for high nicotine based e-liquids, including nic salts.
Specifications:
MIPO Bank:
Size: 82.5mm x 48mm x 26mm
Battery Capacity: 1000mAh
Material: Aluminum Alloy & PC
Support Firmware Upgrade
MIPO Vape:
Size: 72mm x 17mm x 12.95mm
Battery Capacity: 200mAh
Max Power: 9W
Coil Resistance: 1.4Ω
E-Liquid Capacity: 1.4mL
Fill Type: Side Fill
Material: Aluminum Alloy & PCTG
STUNNING DESIGN, REMARKABLE DETAILS - You will find the craftsmanship of the highest order. From the smallest details, inside and out, with an unmatched depth of engineering to bring design to the height of passion.
YOUR POCKET MAGIC - Even with all the stylish appearance and durable power, MIPO is also one of the world's smallest e-cig kit. Call it "pocket magic," as it will keep up with you wherever you go.
EVOLVED DURABILITY - A remarkable e-cig deserves an exceptionally evolved 200mAh battery! Engineered intelligently to enable a max 9W output for a more efficient and totally improved vaping experience.
NO HESITATION. JUST INHALE - Just keep inhaling. The MIPO Vape Kit features a draw-activated system that performs with an instant response, as well as a stable output without pressing any buttons.
Kit Contents:
1 x iJoy MIPO Bank
1 x iJoy MIPO Device
3 x MIPO Pods
1 x USB Cable
1 x User Manual
1 x Warranty Card