Hyde Color RECHARGE 3000 Puffs (Master Case of 320)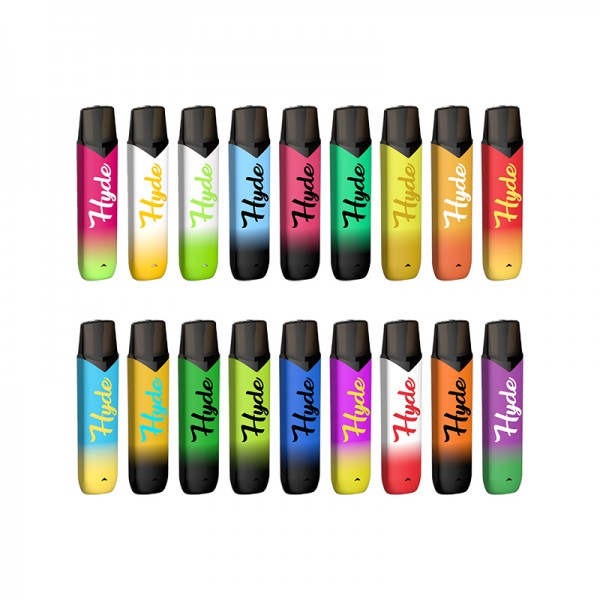 Hyde Color RECHARGE 3000 Puffs

A R E C H A R G E A B L E D I S P O S A B L E D E V I C E .
Each display box contains 10 disposable devices.
Each master case contains 320 disposable devices.
The Hyde Color Recharge sticks to its sleek, iconic design but with some added upgrades. Now bringing you the ability to recharge, it has a larger e-liquid capacity, a higher puff count, and also adopts a mesh coil to maximize your vaping experience. Although a Micro USB Charger is not included in the packaging, Hyde brand chargers can be purchased separately here.
Product Specifications:
Battery Capacity: 500mAh (rechargeable)
Puff Count: Approximately 3000 Puffs
Nicotine: 50mg
Charging: Micro USB Charger (not included)

Flavors:
Aloe Grape
Strawberry Banana
Neon Rain
Banana Ice
Strawberries & Cream
Spearmint
Pineapple Peach Mango
Lush Ice
Pineapple Ice
Blue Razz
Peach Mango Watermelon
Pina Colada
Raspberry Watermelon
Blue Razz Ice
Lemon Crumble
Honeydew Punch
Pink Lemonade
Sour Apple Ice