HotCig RDS Dual System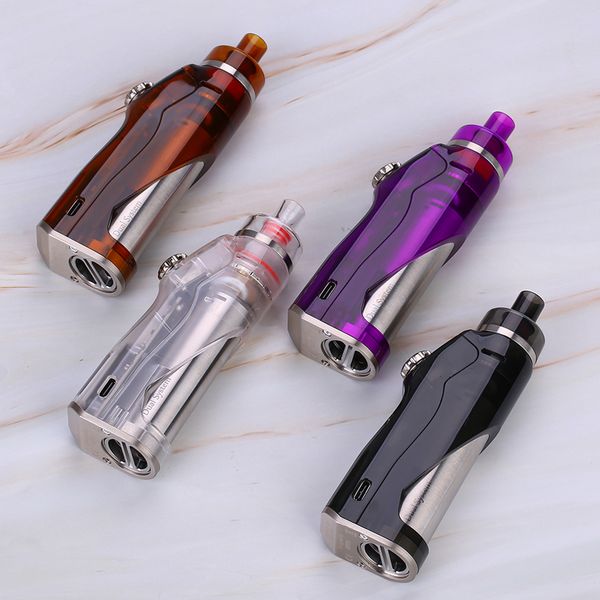 HotCig RDS Dual System
The RDS is the latest product from HotCig and is equipped with the latest HM Dual System, making its functions diverse and the interface easy to use. With an adopted ergonomic design, the grip is comfortable. Providing a full set of accessories, including optimized DL and MTL Mesh Coils, matching drip tips, and a 510 threaded adapter to make it a pod system. Whether you are a flavor chaser or a cloud chaser, own it and win it!
Specifications:
Dimensions: 130mm x 41.5mm x 25mm
Output Power: 5-80W
RM Pod Capacity: 4.2mL
Material: PCTG + SS
Resistance: 0.3Ω / 1.2Ω
Battery Capacity: Single 18650 (not included)
Charging: USB Type-C 5V/1A
ADJUST THE AIRFLOW - RDS supports a wide range of air intake, it realized by 3 steps, the airflow valve, the individual coil itself, and the drip tips for DL & MTL.
DL & MTL COILS - There are a wide range of both DL and MTL coil options to choose to support the multifunctionality of the RDS.
RM1 Mesh Coil
DL
Resistance: 0.3Ω
Rated: 30-40W
RM2 Mesh Coil
DL
Resistance: 0.6Ω
Rated: 20-25W
RM3 Mesh Coil
MTL
Resistance: 1.2Ω
Rated: 10-15W
RMX Mesh Coil
DL
Resistance: 0.15Ω
Rated: 65-80W
FILLING THE POD - To fill the RM Pod, turn it upside-down and open the silicone plug. Align the e-liquid drip nozzle with the filling hole to fill the e-liquid. Once filled, push the silicone plug back in and let the pod sit and stand for about 5 minutes before using.

HM DUAL SYSTEM - Equipped with the latest HM Dual System, users can easily switch between pod system and mod system.
ONE KEY FOR ALL FUNCTIONS - The single multi-functional dial controls all menus and settings and features the ability to freely choose your screen interface color.
Kit Includes:
1 x RDS Device
1 x RM Pod 4.5mL
1 x RM1 Mesh 0.3Ω Coil
1 x RM3 Mesh 1.2Ω Coil
1 x DL Drip Tip
1 x MTL Drip Tip
1 x 510 Threaded Adapter
1 x Cleaning Cloth
1 x USB Type-C Cable
1 x User Manual
1 x Warranty Card