Hitoki Trident Laser Water Pipe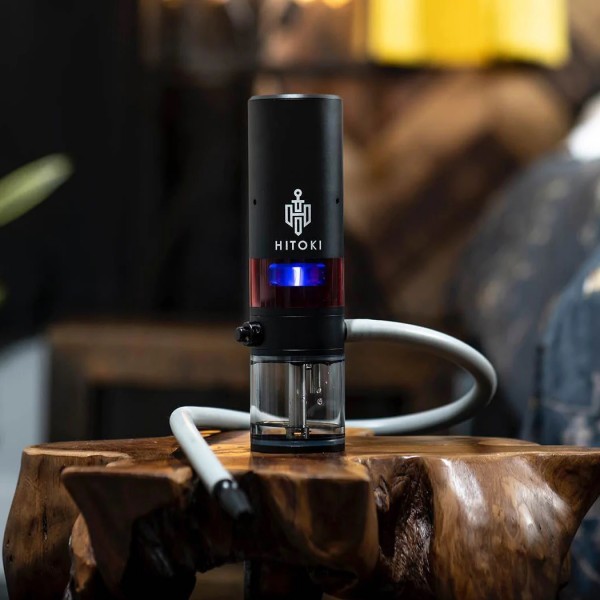 Hitoki Trident Laser Water Pipe

H I G H T E C H T O K I N G .
By combining a classic ritual with modern technology, Hitoki proudly introduces the Trident; the first clean laser combustion smoking device. The Trident's patent-pending laser system was designed for the ultimate smoking experience that features a modern and minimalist design that is meant to be displayed.
The Trident works in a fashion akin to how using sunlight and a magnifying glass is used to burn flowers with a concentrated beam of light. This laser combustion process provides a healthy alternative to the butane lighters used with most loose leaf smoking methods. The Trident is both stylish and opulent, providing users a new level of sophistication in herbal consumption.

The 'cool factor' for the Trident Laser is through the roof. You are smoking weed with a laser, and it feels incredible to hit the button and see the blue laser light ignite the bowl with pinpoint accuracy. The combustion provided by the device is tasteless and at a calculated temperature to make sure all you are tasting is your weed.
Specifications & Features:
Laser Power for Instant Combustion
Aircraft-Grade Aluminum Exterior
Removeable Ceramic Loading Chamber & Easy Press Carb Button

Integrated Water Filter for the Cleanest Smoking Experience
280+ Ignitions Per Charge
LED Power Level Indicator
Fast Charging USB-C
FDA Approved Safety Interlocks
SINGLE BUTTON IGNITION - The Trident's elegant design features a one button function with LED feedback that makes it user friendly, offering three power levels, indicated by color. Low (Red) is for dry blends, Medium (Green) for denser blends, and High (Blue) for blends infused with oils.
INSTANT POWER - Leading the industry with laser technology, the Hitoki Trident's powerful battery will outlast any electrical device in its category. The Trident will last for over 280 ignitions on a single charge using USB-C fast charging technology.
Box Contents:
1 x Trident Laser Water Pipe
1 x Loading Chamber
1 x Silicone Hose
1 x Hose Connector
1 x Metal Compressor
1 x USB-C Charging Cable
1 x High Output Adaptor