HellVape X Wirice Launcher Mini Tank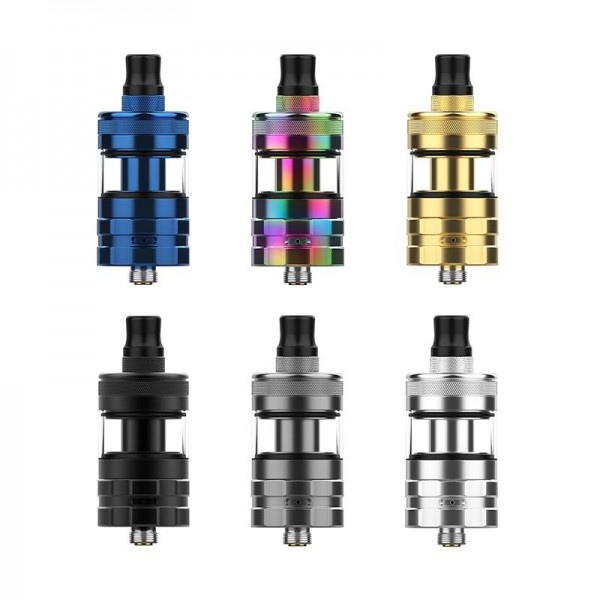 HellVape X Wirice Launcher Mini Tank
T O P L O A D I N G C O I L S Y S T E M .
The Launcher Mini Tank is another collaboration project created by HellVape and their brother brand, Wirice. The Launcher Mini Tank features a unique Top Loading Coil System where the coil is inserted into the tank through the top and tightened turning the drip tip base clockwise, making it overall more sanitary with less possibility of leakage. Enjoy a premium MTL vaping experience as the Launcher Mini adopts the T3 Series Coils. Featuring a 3mL e-liquid capacity and a top-fill design, the Launcher Mini Tank utilizes an adjustable bottom airflow system with five adjustable air inlets for more options.
Specifications:
Base Diameter: 23mm
Height: 55.85mm
Capacity: 3mL (straight glass)
Material: SUS304 + Pyrex Glass
Weight: 55g
Coil Resistance: 0.7Ω Mesh, 1.2Ω Regular
Recommended Wattage: 14W-18W (0.7Ω) / 8W-13W (1.2Ω)
Air Holes: φ0.8mm, φ1.0mm, φ1.2mm, φ1.5mm, 1.7* 6.2mm
Thread: 510
TLC SYSTEM - The innovative Top Loading Coil System allows users to lock the e-liquid holes automatically and without leakage so the coil can be replaced quickly and cleanly.
MORE FLAVOR OPTIONS WITH T3 COILS - New T3 Series replacement coils provide a premium MTL experience and extreme flavor. The coil can support more than 8 tanks of e-liquid (3mL) after testing.
T301 0.7Ω Mesh Coil
Material: KA1
Best Wattage: 14W-18W
T302 1.2Ω Regular Coil
Material: KA1
Best Wattage: 8W-13W
LEAKPROOF - No need to worry about leakage when changing out the coil, whether your tank is full or almost empty. The e-liquid holes lock automatically when the coil is being replaced for a complete leakproof experience.
Box Contents:
1 x Launcher Mini Tank
1 x T301 0.7Ω Mesh Coil
1 x T302 1.2Ω Regular Coil
1 x Extra Glass Tube
1 x Accessory Bag
1 x User Manual