HellVape Dead Rabbit R Tank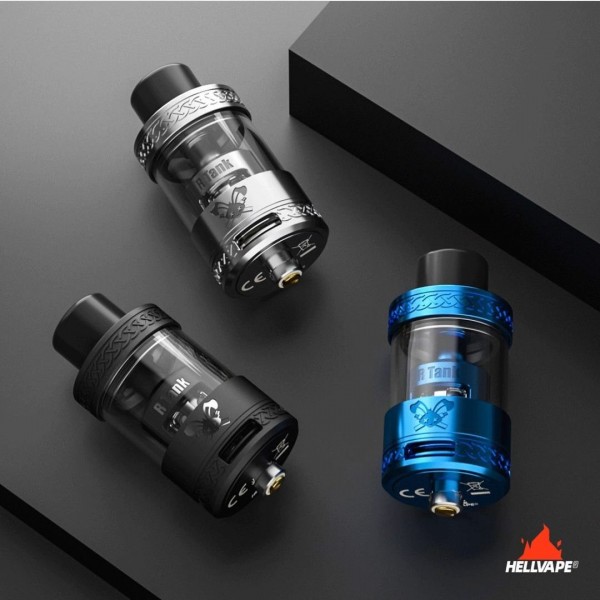 HellVape Dead Rabbit R Tank
U N I Q U E R E B U I L D A B L E M E S H T A N K .
The Dead Rabbit R Tank from HellVape features a unique mesh rebuildable coil, a 6.5mL e-liquid capacity, and a dual slotted bottom airflow control ring.
Specifications:
Diameter: 25.5mm
Height: 51mm
Capacity: 5mL (straight glass) / 6.5mL (bubble glass)
Coil: 0.2Ω KA1
Recommended Power: 50W-60W
Drip Tip: 510
Airflow: Bottom Adjustable
Body Material: SUS304
Net Weight: 64g
COST-EFFECTIVE DEAD RABBIT R COIL - One pack of R Coil accessories can build 10 coils, the equivalent of buying 10 pre-built coils, but for only 25% of the cost, saving you so much. Enjoy the fun of rebuildable mesh coils at low price.
EASY TO BUILD THE COIL WITH DIY FUN - It only takes about 15 seconds to actually build the 0.2Ω KA1 coil. For the best flavor, ensure the coil is inserted properly. Super easy, super quick.
ENJOY THE EXTREME SUPERIOR FLAVOR - The complete bottom airflow and extremely condensed chamber brings you a new level of vaping with extremely superior flavor.
CONVENIENT E-LIQUID FILLING - The classic Celtic knot design provides a tight seal and a comfortable grip. The bayonet design and large e-liquid filling hole provides easy opening and refilling.
Box Contents:
1 x Dead Rabbit R Tank 5mL
1 x Bubble Glass Tube 6.5mL

5 x 0.2Ω Mesh KA1 Wire
5 x Organic Cotton Strip
1 x Coil Building Tool
1 x Coil Building Guide
1 x Accessory Bag
1 x User Manual