Happy Pack Dab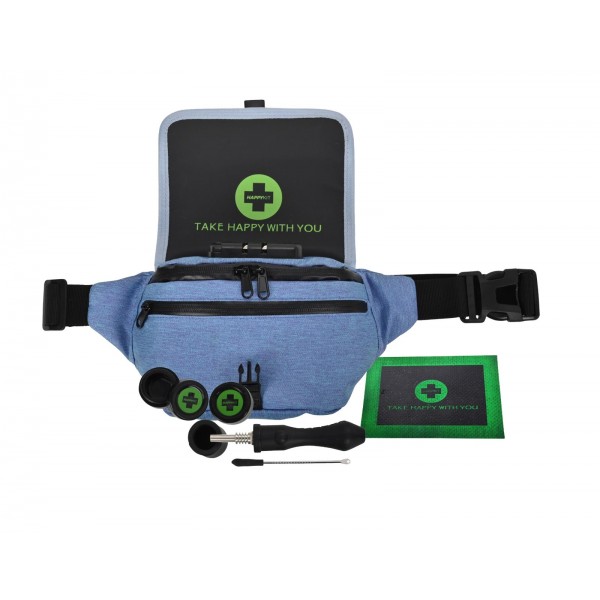 Happy Pack Dab
H A P P I N E S S I N A D A B B E D O U T F A N N Y P A C K !
Yes guys, fanny packs are back in for 2021 and we are here for it!
Whether you're hiking, kayaking, flying, whatever; Happy Pack will be right there, securely buckled on your person for whenever you need a quick dab.
As the ultimate all-in-one traveling smoker's fanny pack, it includes all the essential dabbing accessories, so you're always happy.
HappyPack Dab Contents:
Smell-Proof, Water-Resistant Fanny Pack w/ Combination Lock
Silicone Nectar Collector
2 x Wax Containers
Dab Tool
Silicone Dab Mat